Myanmar court rejects appeal of jailed Reuters reporters
Legal Issues
Myanmar's Supreme Court on Tuesday rejected the final appeal of two Reuters journalists and upheld seven-year prison sentences for their reporting on the military's brutal crackdown on Rohingya Muslims.

Wa Lone and Kyaw Soe Oo earlier this month shared with their colleagues the Pulitzer Prize for international reporting, one of journalism's highest honors. The reporters were arrested in December 2017 and sentenced last September after being accused of illegally possessing official documents, a violation of a colonial-era law.

The court did not given a reason for its decision, which was quickly decried by rights advocates.

"Wa Lone and Kyaw Soe Oo should never have been arrested, much less prosecuted, for doing their jobs as investigative journalists," said Phil Robertson, deputy Asia director for New York-based Human Rights Watch. "Sadly, when it comes to media freedom, both Myanmar's military and the civilian government seem equally determined to extinguish any ability to question their misrule and rights violations."

Wa Lone and Kyaw Soe Oo, who are being held in a prison in Yangon, were not present for the ruling, but their wives were. Kyaw Soe Oo's wife, Chit Su, broke down in tears when the ruling was read.

"Both he and I hoped for the best," Chit Su told reporters. "I am terribly sad for this decision."

Wa Lone, 32, and Kyaw Soe Oo, 28, had denied the charges against them and contended they were framed by police. International rights groups, media freedom organizations, U.N experts and several governments condemned their conviction as an injustice and an attack on freedom of the press.

"Wa Lone and Kyaw Soe Oo did not commit any crime, nor was there any proof that they did," Gail Gove, Reuters chief counsel, said in a statement after the ruling. "Instead, they were victims of a police setup to silence their truthful reporting. We will continue to do all we can to free them as soon as possible."

Khin Maung Zaw, a lawyer for the two, said the pair could still seek their freedom by petitioning the president's office or the legislature.

President Win Myint could reduce the sentence, order a retrial or have them released. Legislative action for a retrial would be a lengthier, more complicated process.
Related listings
The Supreme Court's conservative majority sounded wary Tuesday of allowing federal judges to determine when electoral maps are too partisan, despite strong evidence that the political parties drew districts to guarantee congressional election o...

The Democrats had blamed Russia for the hacking and release of damaging material on his presidential opponent, Hillary Clinton. Trump wasn't buying it. But on July 27, 2016, midway through a news conference in Florida, Trump decided to entertai...

The developer of the Dakota Access oil pipeline is going after the environmental group Greenpeace in state court in North Dakota, after a judge tossed the company's $1 billion racketeering claim out of federal court.Texas-based Energy Transfer Partne...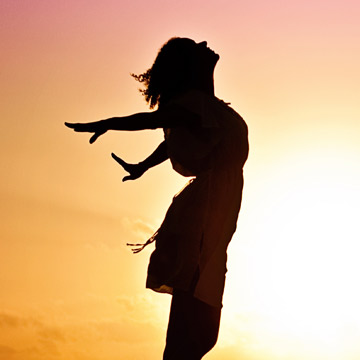 Is Now the Time to Really Call a Special Education Lawyer?
IDEA, FAPE, CHILD FIND and IEPs: The Individuals with Disabilities Education Act (IDEA) guarantees all children with disabilities to a free appropriate public education (FAPE). FAPE starts with a school's responsibility to identify that a child has a disability (Child Find) and create an Individualized Education Program (IEP) to suit the needs of the child. Parents need to be persistent, dedicated and above all else aware of the many services and accommodations that their child is entitled to under the law. As early as this point within your child's special education, many parents will often find themselves in the situation asking, "is now the time to really call a special education lawyer?" Here are a few things to consider when asking yourself that question.
Business News