Judge OK's Arizona rancher trial in Mexican migrant killing
Legal Events
An Arizona rancher accused of shooting at a group of migrants on his property near the U.S.-Mexico border, killing one man, will face trial on charges including second-degree murder and aggravated assault, a judge ruled Friday.

Santa Cruz County Justice of the Peace Emilio G. Velasquez made his decision following hours of testimony that he said aired a lot of new information about the Jan. 30 shooting, which left Gabriel Cuen-Buitimea, a 48-year-old from Nogales, Mexico, dead on George Alan Kelly's ranch outside Nogales, Arizona.

"Do I think there was some testimony that there might have been some holes on? Yes. I do," the judge said. "But at the end of the day ... the court does find that the offenses were committed by this defendant and I will be binding this over to Superior Court."

There was no visible reaction from Kelly, who sat with his attorney, Brenna Larkin, during a livestream of the evidentiary hearing in Nogales.

The judge said Kelly, 74, can remain free on $1 million bail pending his March 6 arraignment, with restrictions including no contact with witnesses or Cuen-Buitimea's family and a ban on possessing firearms.

Larkin earlier lost a bid to postpone Friday's hearing after prosecutors lowered Kelly's charge from a single count of first-degree murder, which would require a finding of premeditated intent to kill and can lead to a sentence of death or life imprisonment.
Related listings
An man granted a new trial in the murders of three men in Ohio more than a decade and a half ago has been released after reaching a plea agreement with prosecutors.Stoney Thompson, 43, was originally sentenced in Lucas County to three consecutive lif...

The Kentucky Supreme Court has suspended an Eastern Kentucky prosecutor who promised to help a defendant in exchange for nude photos.Ronnie Goldy is the commonwealth's attorney for Bath, Menifee, Montgomery and Rowan counties. Although the cour...

A Japanese High Court on Thursday rejected an appeal by a former brokerage manager alleging on-the-job harassment and unlawful dismissal after he took parental leave while working at Mitsubishi UFJ Morgan Stanley.The case of Glen Wood, a Canadian who...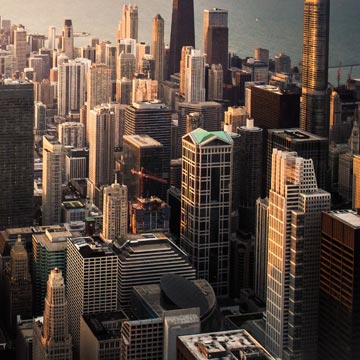 Victorville CA DUI Lawyers - Drunk Driving Defense Attorney
If you fail a sobriety test or have a blood alcohol level above 0.8%, you are considered to be driving under the influence in which you will be arrested. During this time you will be read your Miranda rights and it is crucial to exercise your right to remain silent. As they say, "anything you say can and will be held against you in court." The courtroom takes no mercy on drunk drivers and any statement you make during your arrest will only damage your case. The charges you are facing for a DUI range from fines, a 12-month suspension on your license and worst-case scenario, prison time. Your attorney will be able to analyze your situation to decide the best way to go about your case. Our Victorville CA DUI Lawyers attorneys know the tricky ways to challenge all of the DUI tests and know how to claim improper collection of evidence. We will be able to negotiate on your behalf and free you from charges and help you keep your drivers license. The DUI process can last up to several months, we can make this process easier on you.