Fallen rights icon at UN court for Rohingya genocide case
Legal Events
Twenty-eight years to the day after Aung San Suu Kyi's husband and sons accepted her Nobel Peace Prize while she remained under house arrest in Myanmar, the former pro-democracy icon appeared in a United Nations court ready to defend her country's army from allegations of committing genocide against the Rohingya minority.

Suu Kyi looked on attentively from the front bench at the International Court of Justice in The Hague Tuesday as a legal team for Gambia detailed accounts of killings - including of women and children - sexual violence and the destruction of tens of thousands of Muslim minority homes in northern Rakhine state.

Acting on behalf of the 57-country Organization of Islamic Cooperation, Gambia is asking the world court to take "all measures within its power to prevent all acts that amount to or contribute to the crime of genocide."

Opening Gambia's case, Justice Minister Aboubacarr Tambadou urged the court to "tell Myanmar to stop these senseless killings, to stop these acts of barbarity that continue to shock our collective conscience, to stop this genocide of its own people."

"It is indeed sad for our generation that 75 years after human kind committed itself to the words 'never again', another genocide is unfolding right before our eyes," Tambadou said. "Yet we do nothing to stop it."

"This is a stain on our collective conscience," he said.

Myanmar's army began a crackdown on the Rohingya in August 2017 in response to an insurgent attack. More than 700,000 Rohingya fled to neighboring Bangladesh to escape what has been called an ethnic cleansing campaign involving mass rapes, killings and the torching of homes.

The head of a U.N. fact-finding mission on Myanmar warned in October that "there is a serious risk of genocide recurring." The mission also found that Myanmar should be held responsible in international legal forums for alleged genocide against the Rohingya.
Related listings
The Arkansas Supreme Court ruled Thursday that the state must count thousands of signatures that were submitted in favor of holding a referendum on a new law expanding the procedures optometrists can perform.In a 4-3 ruling, justices said election of...

The U.S. Supreme Court will hear an appeal Wednesday by an Arizona death row inmate who is seeking a new sentencing trial, arguing the horrific physical abuse that he suffered as a child wasn't fully considered when he was first sentenced. The appeal...

The Supreme Court's conservative majority seems prepared to allow the Trump administration to end a program that allows some immigrants to work legally in the United States and protects them from deportation.There did not appear to be any suppo...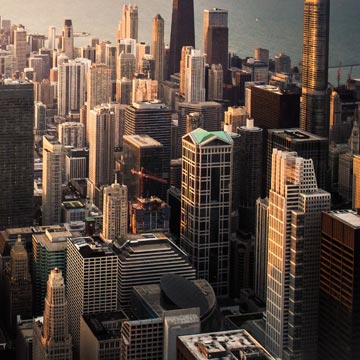 New Rochelle, New York Personal Injury Lawyers
If you or a loved one has been injured in an accident, contact Kommer, Bave & Ollman, LLP, in New Rochelle, New York, immediately. We can answer all your questions and work with you to determine if you have the grounds for a personal injury lawsuit. The attorneys at our firm are determined to resolve even the most difficult of cases. We will work closely with you to determine the best course of action to get your claim or case resolved in the most efficient way possible. We will fight for your right to compensation! No one should have to suffer a financial burden from the result of another person's carelessness. The attorneys at Kommer, Bave & Ollman, LLP will aggressively fight to ensure that justice is served on your behalf.
Business News