Court to hear resentencing bid in Arizona death penalty case
Legal Events
The U.S. Supreme Court will hear an appeal Wednesday by an Arizona death row inmate who is seeking a new sentencing trial, arguing the horrific physical abuse that he suffered as a child wasn't fully considered when he was first sentenced.

The appeal of James Erin McKinney could affect as many as 15 of Arizona's 104 death row inmates. Attorneys say the Arizona courts used an unconstitutional test in examining the mitigating factors considered during the sentencing trials of the inmates.

The Supreme Court has ruled both that juries, not judges, must impose death sentences, and that mitigating factors, including childhood deprivations, must be factored into sentencing decisions.

McKinney's attorneys say the Arizona Supreme Court erred last year in upholding his sentences after a federal appellate decision concluded that the state court used an unconstitutional test in examining the mitigating factors considered during his sentencing.

Prosecutors said McKinney shouldn't get a sentencing retrial, arguing his case was considered officially closed years before the 2002 Supreme Court decision that required death penalty decisions to be made by jurors, not judges.

Attorneys say the decision in McKinney's case could affect other Arizona death row inmates who could challenge the test used in evaluating the mitigating factors considered during sentencing. But it's unclear whether the ruling would affect death penalty cases from other states.

Jordon Steiker, a law professor at the University of Texas who filed a friend-of-the-court brief supporting McKinney's position, said he doesn't think the McKinney decision will have much of an effect on cases outside of Arizona.
Related listings
The Arkansas Supreme Court ruled Thursday that the state must count thousands of signatures that were submitted in favor of holding a referendum on a new law expanding the procedures optometrists can perform.In a 4-3 ruling, justices said election of...

The Supreme Court's conservative majority seems prepared to allow the Trump administration to end a program that allows some immigrants to work legally in the United States and protects them from deportation.There did not appear to be any suppo...

Georgia's highest court on Thursday affirmed a lower court dismissal of a lawsuit challenging the outcome of last year's race for lieutenant governor in a case that put a spotlight on the outdated voting machines the state is in the process of replac...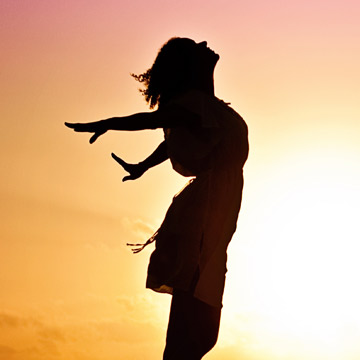 Is Now the Time to Really Call a Special Education Lawyer?
IDEA, FAPE, CHILD FIND and IEPs: The Individuals with Disabilities Education Act (IDEA) guarantees all children with disabilities to a free appropriate public education (FAPE). FAPE starts with a school's responsibility to identify that a child has a disability (Child Find) and create an Individualized Education Program (IEP) to suit the needs of the child. Parents need to be persistent, dedicated and above all else aware of the many services and accommodations that their child is entitled to under the law. As early as this point within your child's special education, many parents will often find themselves in the situation asking, "is now the time to really call a special education lawyer?" Here are a few things to consider when asking yourself that question.
Business News