Quest for food stamp data lands newspaper at Supreme Court
Law Firm News
In the summer of 2010, reporters at South Dakota's Argus Leader newspaper decided to request data about the government's food assistance program, previously known as food stamps. They thought the information could lead to a series of stories and potentially help them identify fraud in the now $65 billion-a-year program.

They sent a stream of what they thought were routine requests for information to Washington.

Government officials eventually sent back some information about the hundreds of thousands of stores nationwide where the food program's participants could use their benefits. But the government withheld information reporters saw as crucial: how much each store received annually from the program.

Trying to get that data has taken the paper more than eight years and landed it at the Supreme Court, which will hear the case Monday.

Argus Leader news director Cory Myers, who directs a staff of 18 at the Sioux Falls paper, says getting the information is about "knowing how our government is operating" and "knowing what government is doing with our tax money."

A supermarket trade association opposing the information's release argues that the information being sought is confidential. The Supreme Court's decision in the case could be narrow or could significantly affect the interpretation of a law that grants the public access to government records.

The Argus Leader is owned by USA Today publisher Gannett and is the largest newspaper in South Dakota. It wrote about the government's initial release of information. But Jonathan Ellis, one of the reporters behind the requests, said there's more to learn if the paper gets what it's seeking.

Ellis said he would like to write about the companies who profit the most from the Supplemental Nutrition Assistance Program , called SNAP. He would like to analyze how successful efforts to involve farmers' markets in the program have been. And he is still hoping to use the data to identify stores that seem like outliers, an indication of potential fraud.
Related listings
Justice Elena Kagan's father was 3 years old when the census taker came to the family's apartment on Ocean Parkway in Brooklyn, New York, on April 10, 1930.Robert Kagan was initially wrongly listed as an "alien," though he was...

Rwanda's high court on Thursday acquitted the country's most prominent opposition figure of all charges related to her election challenge of President Paul Kagame, as judges said the prosecution failed to provide proof of insurrection and...

An Indian court on Wednesday ruled that officials may hold a British man while they investigate him for alleged bribery in a canceled $670 million helicopter deal between India and an Italian defense company.Judge Arvind Kumar allowed Briton Christia...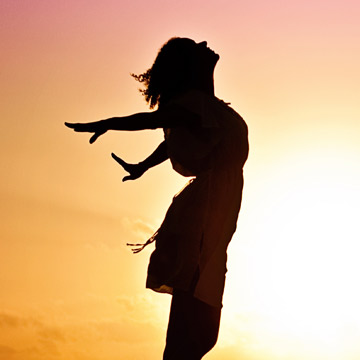 Is Now the Time to Really Call a Special Education Lawyer?
IDEA, FAPE, CHILD FIND and IEPs: The Individuals with Disabilities Education Act (IDEA) guarantees all children with disabilities to a free appropriate public education (FAPE). FAPE starts with a school's responsibility to identify that a child has a disability (Child Find) and create an Individualized Education Program (IEP) to suit the needs of the child. Parents need to be persistent, dedicated and above all else aware of the many services and accommodations that their child is entitled to under the law. As early as this point within your child's special education, many parents will often find themselves in the situation asking, "is now the time to really call a special education lawyer?" Here are a few things to consider when asking yourself that question.
Business News