Accuracy at core of Supreme Court case over census question
Law Firm News
Justice Elena Kagan's father was 3 years old when the census taker came to the family's apartment on Ocean Parkway in Brooklyn, New York, on April 10, 1930.

Robert Kagan was initially wrongly listed as an "alien," though he was a native-born New Yorker. The entry about his citizenship status appears to have been crossed out on the census form.

Vast changes in America and technology have dramatically altered the way the census is conducted. But the accuracy of the once-a-decade population count is at the heart of the Supreme Court case over the Trump administration's effort to add a citizenship question to the 2020 census.

The justices are hearing arguments in the case on Tuesday, with a decision due by late June that will allow for printing forms in time for the count in April 2020.

The fight over the census question is the latest over immigration-related issues between Democratic-led states and advocates for immigrants, on one side, and the administration, on the other. The Supreme Court last year upheld President Donald Trump's ban on visitors to the U.S. from several mostly Muslim countries. The court also has temporarily blocked administration plans to make it harder for people to claim asylum and is considering an administration appeal that would allow Trump to end protections for immigrants who were brought to this country as children.

The citizenship question has not been asked on the census form sent to every American household since 1950, and the administration's desire to add it is now rife with political implications and partisan division.
Related listings
Rwanda's high court on Thursday acquitted the country's most prominent opposition figure of all charges related to her election challenge of President Paul Kagame, as judges said the prosecution failed to provide proof of insurrection and...

An Indian court on Wednesday ruled that officials may hold a British man while they investigate him for alleged bribery in a canceled $670 million helicopter deal between India and an Italian defense company.Judge Arvind Kumar allowed Briton Christia...

The Supreme Court is putting limits on the ability of police to search vehicles when they do not have a search warrant.The court sided 8-1 Tuesday with a Virginia man who complained that police walked onto his driveway and pulled back a tarp covering...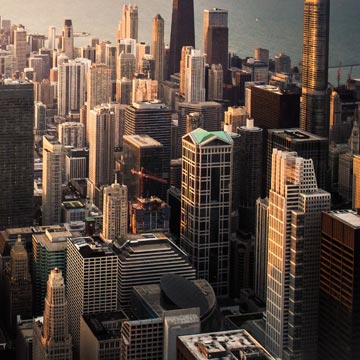 New Rochelle, New York Personal Injury Lawyers
If you or a loved one has been injured in an accident, contact Kommer, Bave & Ollman, LLP, in New Rochelle, New York, immediately. We can answer all your questions and work with you to determine if you have the grounds for a personal injury lawsuit. The attorneys at our firm are determined to resolve even the most difficult of cases. We will work closely with you to determine the best course of action to get your claim or case resolved in the most efficient way possible. We will fight for your right to compensation! No one should have to suffer a financial burden from the result of another person's carelessness. The attorneys at Kommer, Bave & Ollman, LLP will aggressively fight to ensure that justice is served on your behalf.
Business News