As ruling nears, immigrant fights for anti-deportation act
Law Firm News
A Mexican immigrant fighting President Donald Trump's attempt to end a program shielding young immigrants from deportation says he is nervous about the case finally being heard by the U.S. Supreme Court.

Martin Batalla Vidal is a lead plaintiff in one of the cases to preserve the Obama-era program known as Deferred Action for Childhood Arrivals and has seen his name splashed in legal documents since 2016, when he first sued in New York.

The 29-year-old certified nursing assistant at a rehabilitation clinic for traumatic brain injury in Queens, New York, has described the legal journey since then as stressful, with people sending him hateful messages. He has had to sacrifice days at work so he could go to protests, press conferences and meetings with attorneys.

Even with his worries, Batalla Vidal is hopeful immigrants like him will be able to stay in the country.

"I don't know what is going to happen," said Batalla Vidal, who lives with his mother, two brothers and a dog in an apartment at the border of Queens and Brooklyn. "Whatever the outcome is, we know that we have fought hard for it and we will continue fighting. I am trying to be positive."

The nation's highest court is scheduled to hear oral arguments on the case Tuesday.

The program protects about 700,000 people, often called "Dreamers," who were brought to the U.S. illegally as children or came with families that overstayed visas.
Related listings
The Supreme Court sided Monday with an Alabama technology company over the U.S. Postal Service in a patent dispute.The dispute before the justices had to do with U.S. Patent No. 6,826,548. That's the patent Birmingham-based Return Mail has for a syst...

Washington Supreme Court justices had pointed questions Tuesday for lawyers representing the Legislature and a media coalition who argued that lawmakers have been violating the law by not releasing emails, daily schedules and written reports of sexua...

Justice Elena Kagan's father was 3 years old when the census taker came to the family's apartment on Ocean Parkway in Brooklyn, New York, on April 10, 1930.Robert Kagan was initially wrongly listed as an "alien," though he was...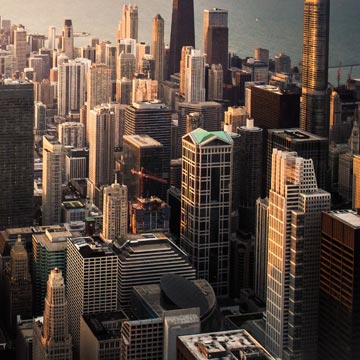 New Rochelle, New York Personal Injury Lawyers
If you or a loved one has been injured in an accident, contact Kommer, Bave & Ollman, LLP, in New Rochelle, New York, immediately. We can answer all your questions and work with you to determine if you have the grounds for a personal injury lawsuit. The attorneys at our firm are determined to resolve even the most difficult of cases. We will work closely with you to determine the best course of action to get your claim or case resolved in the most efficient way possible. We will fight for your right to compensation! No one should have to suffer a financial burden from the result of another person's carelessness. The attorneys at Kommer, Bave & Ollman, LLP will aggressively fight to ensure that justice is served on your behalf.
Business News