Supreme Court wrestles with case on detention of immigrants
Headline Legal News
The Supreme Court wrestled Wednesday with a case about the government's ability to detain certain immigrants after they've served sentences for committing crimes in the United States. Several justices expressed concerns with the government's reading of immigration law.

Justice Stephen Breyer seemed perhaps the most sympathetic to the arguments of immigrants in the case. The immigrants, mostly green-card holders, say they should get hearings where they can argue for their release while deportation proceedings against them are ongoing. Breyer noted that the United States "gives every triple ax murderer a bail hearing."

While members of the court's conservative majority seemed more inclined than its liberal members to back the government, both of President Donald Trump's appointees asked questions that made it less clear how they might ultimately rule.

The issue in the case before the justices has to do with the detention of noncitizens who have committed a broad range of crimes that make them deportable. Immigration law tells the government to pick those people up when they are released from federal or state prisons and jails and then hold them without bond hearings while an immigration court decides whether they should be deported.

But those affected by the law aren't always picked up immediately and are sometimes not detained until years later. They argue that unless they're picked up essentially within a day of being released, they're entitled to a hearing where they can argue that they aren't a danger to the community and are not likely to flee. If a judge agrees, they can stay out of custody while their deportation case goes forward. That's the same hearing rule that applies to other noncitizens the government is trying to deport.

The Trump administration argues, as the Obama administration did, against hearings for those convicted of crimes and affected by the law. The government reads immigration law to say that detention is mandatory for those people regardless of when they are picked up.

Sounding sympathetic to the immigrants' arguments, Breyer asked a lawyer arguing for the government whether he thought "a person 50 years later, who is on his death bed, after stealing some bus transfers" is still subject to mandatory detention without a hearing. But Breyer also seemed to suggest that the government might be able to hold noncitizens without bond hearings if they were picked up more than a day after leaving custody, maybe up to six months.
Related listings
Headline Legal News

10/01/2018

The U.S. Supreme Court will hear arguments Tuesday in the case of an inmate sentenced to death for killing an Alabama police officer in 1985 but who lawyers say can no longer remember the murder because of stroke-induced dementia.Justices will decide...

Headline Legal News

09/22/2018

White House aides and congressional allies worked all week to keep President Donald Trump from unloading on the woman who has accused Supreme Court nominee Brett Kavanaugh of sexual misconduct.But as Kavanaugh's nomination hung in the balance, Trump ...

Headline Legal News

09/10/2018

A Louisiana court is refusing to review the case of a 31-year-old man who is serving 100 years for the attempted murder of two people.Houma Today reports the Louisiana First Circuit Court of Appeal Wednesday denied a review of Joshua Dean's cas...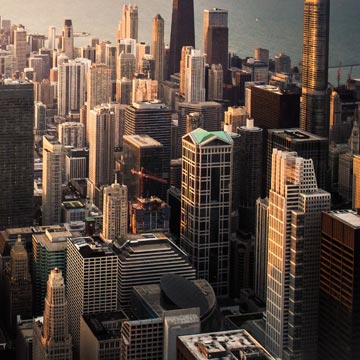 New Rochelle, New York Personal Injury Lawyers
If you or a loved one has been injured in an accident, contact Kommer, Bave & Ollman, LLP, in New Rochelle, New York, immediately. We can answer all your questions and work with you to determine if you have the grounds for a personal injury lawsuit. The attorneys at our firm are determined to resolve even the most difficult of cases. We will work closely with you to determine the best course of action to get your claim or case resolved in the most efficient way possible. We will fight for your right to compensation! No one should have to suffer a financial burden from the result of another person's carelessness. The attorneys at Kommer, Bave & Ollman, LLP will aggressively fight to ensure that justice is served on your behalf.
Business News