Court to explore competency claim of ailing Alabama inmate
Headline Legal News
The U.S. Supreme Court will hear arguments Tuesday in the case of an inmate sentenced to death for killing an Alabama police officer in 1985 but who lawyers say can no longer remember the murder because of stroke-induced dementia.

Justices will decide if it would violate the constitutional ban on cruel and unusual punishment to execute Vernon Madison, 68, because of the mental declines he has experienced resulting from strokes. Madison was convicted of killing Mobile police officer Julius Schulte in 1985.

The U.S. Supreme Court has said death row prisoners must have "rational understanding" that they are about to be executed and why.

Atorneys for Madison say he has an IQ score of 72, suffers from vascular dementia and memory loss as a result of brain damage from several strokes and "does not remember the crime for which he has been convicted and does not have a rational understanding of why the state of Alabama seeks to execute him."

"The execution of Vernon Madison consequently is prohibited by the Eighth Amendment's essential commitment to human dignity," attorney Bryan Stevenson of the Equal Justice Initiative wrote.

Madison's lawyers in court filings described him as a physically and mentally frail man who attended a competency hearing in a wheelchair. They say he is incontinent, legally blind, frequently confused, can no longer recite the alphabet and repeatedly asks for his deceased mother to visit him.

A state court in 2016 ruled that Madison was competent. A neuropsychologist hired by the defense team said that Madison has no independent recollection of the murder. A court-appointed psychologist found that while Madison had suffered a mental and physical decline, he was able to recall details of his case and appeals.

The Alabama attorney general's office cast doubt on the defense description of Madison's mental state in court filings. They argued he claimed as far back as 1990 to have amnesia about the murder and that the court-appointed expert concluded he could recall and understood many details about his life, trial and looming death sentence.

But ultimately, the state argued the Eighth Amendment doesn't prohibit executing someone who lost can't remember their crime.
Related listings
Headline Legal News

09/22/2018

White House aides and congressional allies worked all week to keep President Donald Trump from unloading on the woman who has accused Supreme Court nominee Brett Kavanaugh of sexual misconduct.But as Kavanaugh's nomination hung in the balance, Trump ...

Headline Legal News

09/10/2018

A Louisiana court is refusing to review the case of a 31-year-old man who is serving 100 years for the attempted murder of two people.Houma Today reports the Louisiana First Circuit Court of Appeal Wednesday denied a review of Joshua Dean's cas...

Headline Legal News

09/06/2018

A Philippine senator who has taken refuge in the Senate to avoid an arrest order by President Rodrigo Duterte asked the Supreme Court on Thursday to declare the order illegal and called on the military to defy it.Sen. Antonio Trillanes IV, Duterte's ...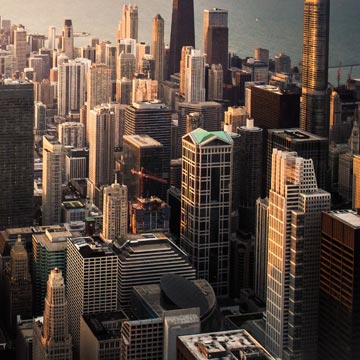 New Rochelle, New York Personal Injury Lawyers
If you or a loved one has been injured in an accident, contact Kommer, Bave & Ollman, LLP, in New Rochelle, New York, immediately. We can answer all your questions and work with you to determine if you have the grounds for a personal injury lawsuit. The attorneys at our firm are determined to resolve even the most difficult of cases. We will work closely with you to determine the best course of action to get your claim or case resolved in the most efficient way possible. We will fight for your right to compensation! No one should have to suffer a financial burden from the result of another person's carelessness. The attorneys at Kommer, Bave & Ollman, LLP will aggressively fight to ensure that justice is served on your behalf.
Business News