Alabama prison staff shortage worsens despite court order
Headline Legal News
A federal judge said Friday Alabama prisons remain critically understaffed, with court filings showing the number of officers in state lockups has continued to drop despite a court order to increase numbers.

The prison system has lost more than 500 security staff employees over the last 18 months, according to court filings.

"We had horrendous understaffing in this department and something has to be done," U.S. District Judge Myron Thompson said during a status conference in the long-running lawsuit over prison health care.

In 2017, Thompson found that mental health care in Alabama prisons is so inadequate that it violates the U.S. Constitution's ban on cruel and unusual punishment. He said understaffing is one of the root issues and ordered the state to increase the number of corrections officers.

William Van Der Pol, a lawyer representing inmates in the lawsuit, told Thompson that Alabama has fewer correctional officers than when the litigation began or at any point where they could find comparative numbers.

The state has used pay raises and recruitment efforts to boost officer numbers, but has been hindered by a tight labor market, Bill Lunsford, a lawyer for the state argued.

Thompson asked the two sides to compare current staffing levels to what they were in 2014 when the case was filed.

Van Der Pol, an attorney with the Alabama Disabilities Advocacy Program, told Thompson that based on available numbers the prison system is at its "lowest number in history" for officers working at major facilities.


Related listings
Headline Legal News

01/25/2023

The California Supreme Court on Monday overturned the murder convictions and death sentence for a man who killed three people and committed a series of other crimes in San Diego in 1985.The court ordered a new trial for Billy Ray Waldon, ruling unani...

Headline Legal News

01/20/2023

The Supreme Court said Thursday an eight-month investigation that included more than 120 interviews and revealed shortcomings in how sensitive documents are secured has failed to find who leaked a draft of the court's opinion overturning aborti...

Headline Legal News

12/10/2022

Lawyers for a doctor who intentionally defied a Texas abortion law that the lawyers called a "bounty-hunting scheme" say a court has dismissed a test of whether members of the public can sue providers who violate the restrictions for at l...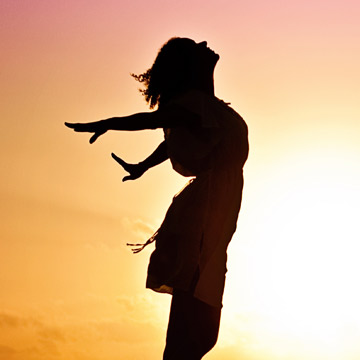 Forte Law Group is a trusted resource to protect your child's needs.
Based on the culmination of ongoing state, municipal and board of education budget cuts, coupled with school districts having to do more with less resources, the current climate within schools often dictates that you may require a special education attorney to achieve the best results when advocating for your child's right to a free appropriate public education. Coupled with increasing class sizes, your child may slip through the cracks within the school system itself and not be receiving an appropriate education with measurable goals and objectives.

A Connecticut Special Education Attorney Knows the Law

Often is the situation that there already exists a high level of frustration and contention between the family and school when special education and related services are not being appropriately delivered. Many times, the relationship between family and school results in an adversarial environment that is not conducive towards a team approach for the benefit of your child's needs.