Trial begins Monday in Kansas abortion stalking lawsuit
Legal News
A federal jury will decide whether the operator of a Wichita abortion facility had reasonable grounds to seek a protection-from-stalking order against an abortion protester.

Jury selection begins Monday in the federal lawsuit filed by anti-abortion activist Mark Holick against clinic operator Julie Burkhart.

The lawsuit stems from anti-abortion protests in 2012 and 2013 in front of Burkhart's home and in her neighborhood. She subsequently got a temporary protection-from-stalking order against him that was dismissed two years later.

U.S. District Judge John Broomes has already thrown out some of the lawsuit's claims, but left it to a jury to decide whether the facts constituted malicious prosecution.

Kings coach Walton focused on team, not lawsuit

Sacramento Kings first-year coach Luke Walton says he is focused on his team and not worried about a lawsuit accusing him of sexual assault.

Walton spoke publicly Friday at Kings media day for the first time since a former sportscaster filed a civil suit against him in April accusing him of the assault.

"I'm here to do my job and focus on the Kings," Walton said. "The rest will take care of itself."

Walton was hired by the Kings in April, soon after being fired following three seasons as coach of the Los Angeles Lakers. He was sued shortly after being hired by Kelli Tennant, a former host on Spectrum SportsNet LA, who accused him of sexually assaulting her in a hotel room in 2014 when he was an assistant with the Golden State Warriors and harassing her after that during his tenure with the Lakers.

The Kings and the NBA investigated the charges but took no action against Walton when "investigators determined that there was not a sufficient basis to support the allegations." Tennant did not participate in the investigation.

Walton still faces a civil suit but has said in a court filing that the allegations aren't backed up in facts. He said the suit is not a distraction to his job.

"My focus is on the Kings and what we're doing to get this group to the next level," he said.

Walton is trying to get the Kings back to the playoffs for the first time since 2006, the longest current postseason drought in the NBA. He takes over a young team featuring emerging stars like De'Aaron Fox, Buddy Hield and Marvin Bagley III.

The Kings hold their first practice Saturday before leaving next week for a trip to India, where they will play two exhibition games. That puts more emphasis on the early days of practice.
Related listings
Headline Legal News

08/11/2019

California has some of the toughest gun laws in the nation, including a ban on the type of high-capacity ammunition magazines used in some of the nation's deadliest mass shootings.How long those types of laws will stand is a growing concern amo...

The Alabama Supreme Court refused Friday to intervene on behalf of a Huntsville police officer charged with murder in a 2018 shooting, sending the case back to circuit court for a potential trial.The justices turned away an appeal by officer William ...

Both sides had another day in court Tuesday in a family battle that has been waged for decades over who controls the works of iconic author John Steinbeck.A three-judge panel of the Ninth U.S. Circuit Court of Appeals heard arguments to an appeal by ...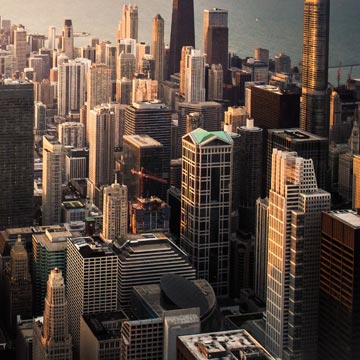 New Rochelle, New York Personal Injury Lawyers
If you or a loved one has been injured in an accident, contact Kommer, Bave & Ollman, LLP, in New Rochelle, New York, immediately. We can answer all your questions and work with you to determine if you have the grounds for a personal injury lawsuit. The attorneys at our firm are determined to resolve even the most difficult of cases. We will work closely with you to determine the best course of action to get your claim or case resolved in the most efficient way possible. We will fight for your right to compensation! No one should have to suffer a financial burden from the result of another person's carelessness. The attorneys at Kommer, Bave & Ollman, LLP will aggressively fight to ensure that justice is served on your behalf.
Business News