Samsung worker killed by brain tumor wins compensation case
Recent Cases
Overturning an appeal court's decision, South Korea's Supreme Court said Tuesday the family of a Samsung worker who died of a brain tumor should be eligible for state compensation for an occupational disease.

The ruling on Lee Yoon-jung, who was diagnosed with a brain tumor at age 30 and died two years later, reflects a shift in the handling of such cases in South Korea.

Workers used to have the onus of proving the cause of a disease caused by their work. But after years of campaigning by labor advocates to raise awareness about the obstacles workers face in getting information about chemicals used in manufacturing, courts have begun to sometimes rule in favor of workers.

Lee worked at a Samsung chip factory for six years from 1997 to 2003 but there was no record available of the levels of chemicals she was exposed to while working there.

An appeals court denied the claim filed by Lee, based on government investigations into the factory conducted after she left the company. The investigations reported that the workers' exposure to some toxins, such as benzene, formaldehyde and lead, were lower than maximum permissible limits. They did not measure exposure levels to other chemicals or investigate their health risks.

The Supreme Court said such limitations in government investigations should not be held against a worker with a rare disease whose cause is unknown.

The case filed by Lee's family is the second time this year South Korea's highest court has ruled in favor of a worker. In August, the Supreme Court struck down a lower court's ruling that denied compensation to a former Samsung LCD factory worker with multiple sclerosis.

The government-run Korea Workers' Compensation & Welfare Service, the defendant in the case, did not respond to requests for comment.

Lim Ja-woon, the lawyer representing Lee, said brain tumors are the second-most common disease, after leukemia, among former Samsung workers who sought compensation or financial aid from the government or from Samsung for a possible occupational disease. He said 27 Samsung Electronics workers have been diagnosed with brain tumors, including eight people who worked at the same factory as Lee.
Related listings
Over the summer, it appeared Ryan Lochte had been cleared of criminal charges in Brazil after he was accused of fabricating a story about getting robbed at gunpoint in Rio de Janeiro during the 2016 Olympics. On Friday, a decision made by an appeals ...

A Cleveland abortion clinic asked Ohio's high court on Tuesday to grant it legal standing to sue over abortion-related restrictions tucked into the state's 2013 budget bill.Preterm of Cleveland argued that the provisions impose added administrative a...

South Korea's Supreme Court said a former worker in a Samsung LCD factory who was diagnosed with multiple sclerosis should be recognized as having an occupationally caused disease, overturning lower court verdicts that held a lack of evidence against...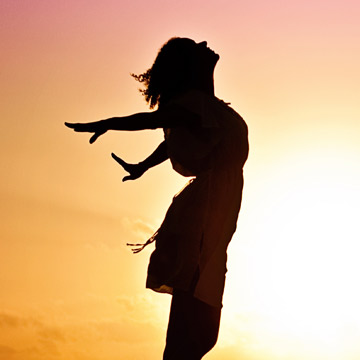 Is Now the Time to Really Call a Special Education Lawyer?
IDEA, FAPE, CHILD FIND and IEPs: The Individuals with Disabilities Education Act (IDEA) guarantees all children with disabilities to a free appropriate public education (FAPE). FAPE starts with a school's responsibility to identify that a child has a disability (Child Find) and create an Individualized Education Program (IEP) to suit the needs of the child. Parents need to be persistent, dedicated and above all else aware of the many services and accommodations that their child is entitled to under the law. As early as this point within your child's special education, many parents will often find themselves in the situation asking, "is now the time to really call a special education lawyer?" Here are a few things to consider when asking yourself that question.
Business News