USCIS Redesigns Citizenship and Naturalization Certificates
National News
U.S. Citizenship and Immigration Services (USCIS) began issuing redesigned Certificates of Citizenship and Naturalization today, following a successful pilot in four USCIS field offices and one service center. The redesign of these eight certificates is one of the many ways USCIS is working to combat fraud and safeguard the legal immigration system.

We piloted the new certificate design at the Norfolk, Tampa, Minneapolis-St. Paul, and Sacramento Field Offices, as well as at the Nebraska Service Center.

The certificates of naturalization are:

- N-550, issued to an individual who obtains U.S. citizenship through the naturalization process;
- N-578, issued to a naturalized U.S. citizen to obtain recognition as a United States citizen by a foreign state; and
- N-570, issued when the original Certificate of Naturalization is lost, mutilated, or contains errors.

A Certificate of Citizenship is issued to an individual who obtains U.S. citizenship other than through birth in the United States or through naturalization. The various types of Certificates of Citizenship are:

- N-560A, issued to an applicant who derived citizenship after birth;
- N-560AB, issued to an applicant who acquired citizenship at birth;
- N-645 and N-645A, issued to the family of an individual who served honorably in the U.S. armed forces during a designated period of hostility and died as a result of injury or disease incurred in or aggravated by that service. Form N-645 is issued if the decedent was a male, and the N-645A if the decedent was a female.
- Form N-561, issued to replace a Certificate of Citizenship when the original certificate is lost, mutilated, or contains errors.

The redesigned certificates of citizenship and naturalization feature a large, central image against a complex patterned background, which helps deter the alteration of personal data. Each certificate possesses a unique image only visible under ultraviolet light and attempts to alter it will be evident. Posthumous Certificates of Naturalization and the Special Certificate of Citizenship each bear a different image, yet feature the same fraud-deterrent security features.
Related listings
Court officials in northwestern Indiana's Lake County plan to switch next month to an online filing system that's already used by nearly three-quarters of Indiana's counties.Lake County's circuit and superior courts will switch May 21 to the Odyssey ...

U.S. officials don't have to provide details about proposed shipments of extremely radioactive spent commercial nuclear fuel to the country's top government nuclear research laboratory in Idaho, a federal court has ruled.The ruling was a major setbac...

A lawsuit that accuses Evansville police officers of violating three teenagers' constitutional rights by coercing confessions in the killing of a homeless man can proceed to trial, a federal appeals court has ruled.A panel of the 7th U.S. Circuit Cou...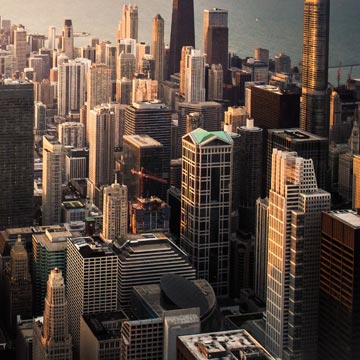 New Rochelle, New York Personal Injury Lawyers
If you or a loved one has been injured in an accident, contact Kommer, Bave & Ollman, LLP, in New Rochelle, New York, immediately. We can answer all your questions and work with you to determine if you have the grounds for a personal injury lawsuit. The attorneys at our firm are determined to resolve even the most difficult of cases. We will work closely with you to determine the best course of action to get your claim or case resolved in the most efficient way possible. We will fight for your right to compensation! No one should have to suffer a financial burden from the result of another person's carelessness. The attorneys at Kommer, Bave & Ollman, LLP will aggressively fight to ensure that justice is served on your behalf.
Business News