US moves to cut backlog of asylum cases at US-Mexico border
National News
The Biden administration on Wednesday proposed changing how asylum claims are handled, aiming to reduce a huge backlog of cases from the U.S.-Mexico border that has left people waiting years to find out whether they will be allowed to stay in America.

Under the proposal, routine asylum cases no longer would automatically be referred to the overwhelmed immigration court system managed by the Justice Department but would be overseen by asylum officers from U.S. Citizenship and Immigration Services, part of Homeland Security Department.

Advocates for the change see it as a way to help those with legitimate claims for protection while allowing officials to more quickly deal with people who do not qualify for asylum or are taking advantage of the long delay to stay in the United States.

"Individuals who are eligible will receive relief more swiftly, while those who are not eligible will be expeditiously removed," Homeland Security Secretary Alejandro Mayorkas said.

The proposal must go through a public comment period before it can be adopted as a new policy.

The immigration court system has an all-time high backlog of about 1.3 million cases. The Trump administration tried to deal with the issue in part by imposing stricter criteria for asylum and forcing people to seek protection in Mexico and Central America. President Joe Biden's proposal would streamline the system.

The reason for the change is that more people have been seeking asylum under U.S. law, particularly at the U.S.-Mexico border in recent years.

As the system works now, people who present themselves at the border or are apprehended by the Border Patrol and identify themselves as asylum-seekers must pass what is known as a "credible fear" interview. A USCIS asylum officer determines whether they meet the criteria of someone facing persecution in their homeland because of race, religion, nationality, membership in a particular social group or political opinion.
Related listings
The tools we use for search engine marketing, which includes fully optimizing the website itself, are among the top in the online marketing field. This results in your website ranking high on search engines when people search for related keywords. Wh...

An appellate court in Poland on Monday rejected a lawsuit brought against two Holocaust scholars in a case that has been closely watched because it was expected to serve as a precedent for research into the highly sensitive area of Polish behavior to...

A federal judge is refusing landlords' request to put the Biden administration's new eviction moratorium on hold, though she made clear she thinks it's illegal. U.S. District Judge Dabney Friedrich on Friday said her "hands ar...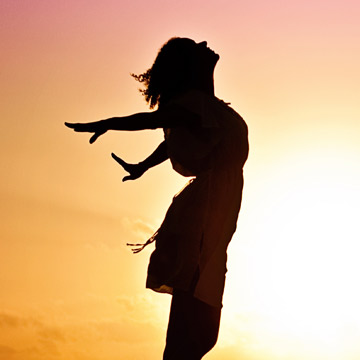 Is Now the Time to Really Call a Special Education Lawyer?
IDEA, FAPE, CHILD FIND and IEPs: The Individuals with Disabilities Education Act (IDEA) guarantees all children with disabilities to a free appropriate public education (FAPE). FAPE starts with a school's responsibility to identify that a child has a disability (Child Find) and create an Individualized Education Program (IEP) to suit the needs of the child. Parents need to be persistent, dedicated and above all else aware of the many services and accommodations that their child is entitled to under the law. As early as this point within your child's special education, many parents will often find themselves in the situation asking, "is now the time to really call a special education lawyer?" Here are a few things to consider when asking yourself that question.
Business News