Parents Plead Not Guilty to Charges in Missouri Girl's Death
National News
The parents of a 4-year-old Missouri girl allegedly killed by neighbors to remove a "demon" pleaded not guilty Monday to charges connected to the case. Mary S. Mast, 29, and James A. Mast, 28, both of Lincoln, Missouri, were charged Thursday with felony child endangerment resulting in death and are jailed without bond. They don't yet have attorneys.

During their arraignments Monday, Associate Judge Mark Brandon Pilley also denied the couple's request to attend the girl's funeral, according to online court records. A bond hearing was scheduled for Jan. 5.

The couple's other children, a 2-year-old son and an infant, were placed in protective custody, Benton County Sheriff Eric Knox said in a news release. The girl was found dead at the family home on Dec. 20. Knox said she had been severely beaten and dunked in an icy pond as part of what appeared to be a "religious-type episode."

Across-the-road neighbors Ethan Mast, 35, and Kourtney Aumen, 21, were charged last week with second-degree murder and other offenses. Both are jailed without bond. Ethan Mast is not believed to be related to James and Mary Mast, Knox said.

Both families attend the same church, but Knox said that the actions involving the girl are not condoned by the church, which he declined to name. "The investigation done so far indicates that this is an isolated incident and NOT the actions of a cult," Knox wrote in a news release on the department's Facebook page.

A probable cause statement from Benton County Sgt. Chris Wilson said the girl was already dead and had "severe purple bruising" over her body, along with ruptured blisters, when he was called to the home. Knox said the girl's parents also had been beaten along with the 2-year-old. The infant was unharmed.

James Mast told investigators he and his wife observed the beating of their daughter but were told they would be beaten or shot if they tried to intervene.
Related listings
A late-term maneuver by President Donald Trump to use lower drug prices paid overseas to limit some of Medicare's own costs suffered a legal setback Wednesday that appears likely to keep the policy from taking effect before the president leaves...

Shirley Abrahamson, the longest-serving Wisconsin Supreme Court justice in state history and the first woman to serve on the high court, has died. She was 87. Abrahamson, who also served as chief justice for a record 19 years, died Saturday after bei...

The Supreme Court on Tuesday ordered lower federal courts in Colorado and New Jersey to reexamine state restrictions on indoor religious services to combat the coronavirus in light of the justices' recent ruling in favor of churches and synagog...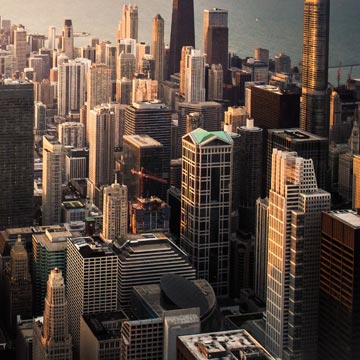 New Rochelle, New York Personal Injury Lawyers
If you or a loved one has been injured in an accident, contact Kommer, Bave & Ollman, LLP, in New Rochelle, New York, immediately. We can answer all your questions and work with you to determine if you have the grounds for a personal injury lawsuit. The attorneys at our firm are determined to resolve even the most difficult of cases. We will work closely with you to determine the best course of action to get your claim or case resolved in the most efficient way possible. We will fight for your right to compensation! No one should have to suffer a financial burden from the result of another person's carelessness. The attorneys at Kommer, Bave & Ollman, LLP will aggressively fight to ensure that justice is served on your behalf.
Business News