Japan court OK's Nissan ex-Chairman Ghosn's release on bail
National News
A Tokyo court approved the release of former Nissan Chairman Carlos Ghosn on 1 billion yen ($8.9 million) bail on Tuesday, rejecting an appeal by prosecutors to keep him jailed, a lawyer for the auto executive said.

He could be freed as soon as Wednesday morning, according to Japan's Kyodo News.

Jean-Yves Le Borgne, Ghosn's French lawyer, said a court issued a late-night ruling rejecting prosecutors' appeal of the initial ruling. Le Borgne cautioned that prosecutors still had leeway to file new charges as they had done once before.

Ghosn said in a written statement that he is grateful for his family and friends who had stood by him "throughout this terrible ordeal."

He said he is "innocent and totally committed to vigorously defending myself in a fair trial against these meritless and unsubstantiated accusations."

The former head of the Renault-Nissan-Mitsubishi Motors alliance has been detained since he was arrested on Nov. 19. He says he is innocent of charges of falsifying financial information and of breach of trust.

His Japanese lawyer, Junichiro Hironaka, is famous for winning acquittals in Japan, a nation where the conviction rate is 99 percent.

Hironaka said the legal team "proposed concrete ways showing how he would not tamper with evidence or try to flee."

Hironaka said Monday that he had offered new ways to monitor Ghosn after his release, such as camera surveillance. Hironaka also questioned the grounds for Ghosn's arrest, calling the case "very peculiar," and suggesting it could have been dealt with as an internal company matter.

In Japan, suspects are routinely detained for months, often until their trials start. That's especially true of those who insist on their innocence.

The 1 billion yen bail set by the court was relatively high but not the highest ever in Japan.

Among the conditions for Ghosn's release were restrictions on where he can live, his mobile phone use, as well as a ban on foreign travel and contact with Nissan executives, according to Kyodo News.
Related listings
A federal appeals court raised concerns Friday that power lines with towers nearly as high as the Statue of Liberty could spoil the view in one of the nation's most historically rich areas, a stretch of river in Virginia where England founded its fir...

The Supreme Court seemed inclined Wednesday to rule that a 40-foot-tall cross that stands on public land in Maryland is constitutional, but shy away from a sweeping ruling.The case the justices heard arguments in is being closely watched because it i...

The Supreme Court ruled unanimously Wednesday that the Constitution's ban on excessive fines applies to the states, an outcome that could help efforts to rein in police seizure of property from criminal suspects.Justice Ruth Bader Ginsburg wrote the ...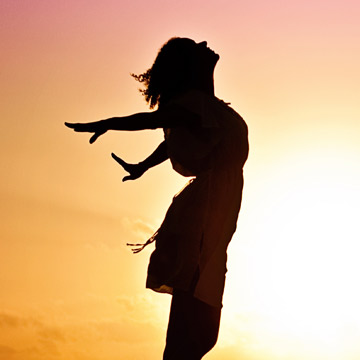 Is Now the Time to Really Call a Special Education Lawyer?
IDEA, FAPE, CHILD FIND and IEPs: The Individuals with Disabilities Education Act (IDEA) guarantees all children with disabilities to a free appropriate public education (FAPE). FAPE starts with a school's responsibility to identify that a child has a disability (Child Find) and create an Individualized Education Program (IEP) to suit the needs of the child. Parents need to be persistent, dedicated and above all else aware of the many services and accommodations that their child is entitled to under the law. As early as this point within your child's special education, many parents will often find themselves in the situation asking, "is now the time to really call a special education lawyer?" Here are a few things to consider when asking yourself that question.
Business News