Court weighs challenge to Colorado discrimination law
National News
A Colorado web designer should not have to create wedding websites for same-sex couples under the state's anti-discrimination law because it would amount to forced speech that violates her religious beliefs, a lawyer told an appeals court Monday.

Kristen Waggoner, a lawyer for Alliance Defending Freedom, told a three-judge panel of the 10th U.S. Circuit Court of Appeals in Denver that the issue for designer Lorie Smith, who is a Christian, is the message and not the customer.

"No one should be forced to express a message that violates their convictions," Waggoner said during the virtual hearing. She is trying to revive a lawsuit challenging the state's law, which her group also targeted on behalf of Colorado baker Jack Phillips in a case decided in 2018 by the U.S. Supreme Court.

The high court decided the Colorado Civil Rights Commission had acted with anti-religious bias against Phillips after he refused to bake a cake for two men who were getting married. But it did not rule on the larger issue of whether a business can invoke religious objections to refuse service to LGBT people.

On Monday, Chief Judge Timothy Tymkovich asked what Smith would do if she was approached by a straight wedding planner asking her to create four heterosexual wedding sites and one for a same-sex wedding. Waggoner said Smith would not take that job.

Colorado Solicitor General Eric Olson questioned whether Smith should even be allowed to challenge the law since she has not started offering wedding websites yet.

But if she did, he said her argument would mean she would refuse to create a website for a hypothetical same-sex couple named Alex and Taylor but agree to make the same one for an opposite sex couple with the same names. He said that would be discrimination under the Colorado Anti-Discrimination Act, which prohibits discrimination on the basis of sexual orientation.
Related listings
NO WINNER: President Donald Trump carried the prized battleground of Florida, then he and Democrat Joe Biden shifted their focus to three Northern industrial states ? Wisconsin, Michigan and Pennsylvania ? that could prove crucial in determining who ...

President Donald Trump's and Democratic rival Joe Biden's campaigns are assembling armies of powerful lawyers for the possibility that the race for the White House is decided not at the ballot box but in court. They have been engaging in ...

Six years ago, Colorado Democrats failed to convince enough voters to reject Cory Gardner's bid for the U.S. Senate. Their warnings that the Republican could, someday, be the confirming vote for a Supreme Court justice who could overturn Roe v....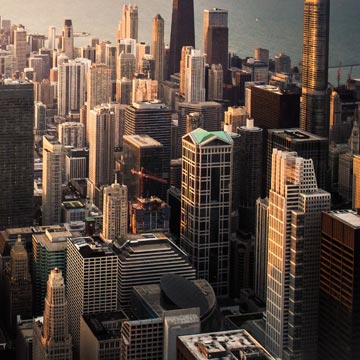 New Rochelle, New York Personal Injury Lawyers
If you or a loved one has been injured in an accident, contact Kommer, Bave & Ollman, LLP, in New Rochelle, New York, immediately. We can answer all your questions and work with you to determine if you have the grounds for a personal injury lawsuit. The attorneys at our firm are determined to resolve even the most difficult of cases. We will work closely with you to determine the best course of action to get your claim or case resolved in the most efficient way possible. We will fight for your right to compensation! No one should have to suffer a financial burden from the result of another person's carelessness. The attorneys at Kommer, Bave & Ollman, LLP will aggressively fight to ensure that justice is served on your behalf.
Business News