Bolivians urge US court to restore $10M verdict on killings
National News
Bolivians asked a U.S. appeals court Tuesday to restore a $10 million jury verdict against a former president and defense minister of the South American nation over killings by security forces during 2003 unrest there.

Lawyers for a group of indigenous Bolivians told a three-judge panel of the 11th U.S. Circuit Court of Appeals that a Florida judge was wrong to set aside last year's verdict.

The jury found against former Bolivian President Gonzalo "Goni" Sanchez de Lozada and former defense minister, Jose Carlos Sanchez Berzain. Both have been living in the U.S. after fleeing Bolivia in 2003.

We have faith that the court of appeals will see what the Bolivian people and the American jury also saw: that Goni and Sanchez Berzain are responsible for these killings, and that justice must be done," said Teofilo Baltazar Cerro, a plaintiff whose pregnant wife Teodosia was shot and killed during the unrest.

The judges did not indicate when they would rule. In the lawsuit, relatives of eight Bolivians who died claimed the two officials planned to kill thousands of civilians to crush political opposition during civil unrest known as the "Gas War." The lawsuit was filed under the Torture Victim Protection Act, which authorizes suits in the U.S. for extrajudicial killings.

The unrest erupted in the fall of 2003 as street protests in Bolivia over use of the country's vast natural gas reserves boiled over. Demonstrators threw up street blockades of flaming debris and rubble in several places including on the outskirts of the capital of La Paz, and violent clashes between police and security forces with the civilian protesters turned deadly.

At times, government forces intent on clearing street barricades fired on demonstrators, mainly in the El Alto municipality adjacent to La Paz, leading to deaths. Other fatalities were reported in confrontations between security forces and Bolivian miners marching to the capital in support of the protesters. Many of the civilian victims were indigenous Aymara Bolivians.
Related listings
WikiLeaks founder Julian Assange appeared in a U.K. court Monday to fight extradition to the United States on espionage charges, and he lost a bid to delay proceedings so that his legal team would have more time to prepare his case.Assange defiantly ...

The biggest cases before the Supreme Court are often the last ones to be decided, and the focus on the court will be especially intense in June, just a few months before the 2020 election.President Donald Trump first announced his intention in 2017 t...

A divided Ohio Supreme Court has upheld a state law invalidating a Cleveland requirement that public construction contractors hire city residents for a portion of work on projects.A 2003 Cleveland ordinance mandates that residents must perform 20% of...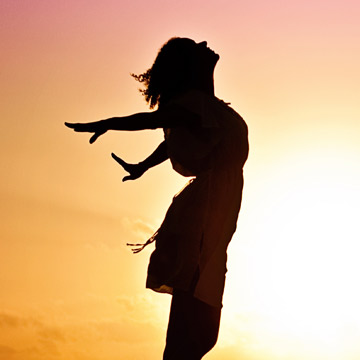 Is Now the Time to Really Call a Special Education Lawyer?
IDEA, FAPE, CHILD FIND and IEPs: The Individuals with Disabilities Education Act (IDEA) guarantees all children with disabilities to a free appropriate public education (FAPE). FAPE starts with a school's responsibility to identify that a child has a disability (Child Find) and create an Individualized Education Program (IEP) to suit the needs of the child. Parents need to be persistent, dedicated and above all else aware of the many services and accommodations that their child is entitled to under the law. As early as this point within your child's special education, many parents will often find themselves in the situation asking, "is now the time to really call a special education lawyer?" Here are a few things to consider when asking yourself that question.
Business News