Free Speech Is Starting to Dominate the US Supreme Court's Agenda
Legal Issues
To get the Supreme Court's attention these days, try saying your speech rights are being violated.

Whether the underlying topic is abortion, elections, labor unions or wedding cakes, the First Amendment is starting to dominate the Supreme Court's agenda.

The court on Monday granted three new speech cases, including a challenge to a California law that requires licensed pregnancy-counseling clinics to tell patients they might be eligible for free or discounted abortions. The nine-month term now features six cases, out of 44 total, that turn on the reach of the Constitution's free speech guarantee.

Several will be among the term's most closely watched. They include a high-profile fight over a Colorado baker who refuses to make cakes for same-sex weddings and a challenge to the requirement in some states that public-sector workers pay for the cost of union representation. Both of those cases offer the prospect of ideological divides that could put the court's five Republican appointees in the majority, backing free speech rights.

Free speech also plays a central role in what could be a watershed case involving partisan voting districts. The court's liberals could join with Justice Anthony Kennedy to allow legal challenges to partisan gerrymanders for the first time. During arguments in October, Kennedy suggested those challenges would be based on the First Amendment's protections for speech and free association.

The free speech clause has had a special resonance with the court's conservative wing under Chief Justice John Roberts. The court invoked the First Amendment in the landmark 2010 Citizens United decision, which said corporations could spend unlimited sums on political causes. Writing for the five-justice majority, Kennedy equated federal spending restrictions with using "censorship to control thought."

The court has also backed speech rights with more lopsided majorities in cases involving violent video games, depictions of animal cruelty, abortion-clinic buffer zones and anti-homosexual protesters.
Related listings
A court in Belgium on Friday pushed back the extradition arguments of ex-Catalan leader Carles Puigdemont and four allies until at least Dec. 4, likely keeping the secessionist rebels in Belgium right through Catalonia's regional election campaign.Th...

A German court ruled Thursday that Kuwait's national airline didn't have to transport an Israeli citizen because the carrier would face legal repercussions at home if it did.The Frankfurt state court noted in its decision that Kuwait Airways is not a...

disqualification from office and vowed again to fight a legal battle to clear his name.In July, the Supreme Court barred him from office for concealing financial assets. Sharif has since been replaced by a member of his ruling party but has vowed to ...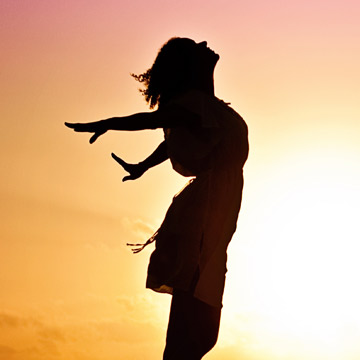 Is Now the Time to Really Call a Special Education Lawyer?
IDEA, FAPE, CHILD FIND and IEPs: The Individuals with Disabilities Education Act (IDEA) guarantees all children with disabilities to a free appropriate public education (FAPE). FAPE starts with a school's responsibility to identify that a child has a disability (Child Find) and create an Individualized Education Program (IEP) to suit the needs of the child. Parents need to be persistent, dedicated and above all else aware of the many services and accommodations that their child is entitled to under the law. As early as this point within your child's special education, many parents will often find themselves in the situation asking, "is now the time to really call a special education lawyer?" Here are a few things to consider when asking yourself that question.
Business News