US government executes man convicted of killing Texas teen
Legal Events
Orlando Hall got stiffed on a drug deal and went to a Texas apartment looking for the two brothers who took his money. They weren't home, but their 16-year-old sister was.

Late Thursday, Hall was put to death for abducting and killing the teenager, Lisa Rene. His was the eighth federal execution this year since the Trump administration revived a process that had been used just three times in the past 56 years. A judge's stay over concerns about the execution drug gave Hall a reprieve, but for less than six hours. After the Supreme Court overturned the stay, he was put to death just before midnight.

Hall, a changed man in prison according to his lawyers and a church volunteer who had grown close to him, was consoling his family and supporters at the end. "I'm OK," he said in a final statement, then adding, "Take care of yourselves. Tell my kids I love them."

As the drug was administered, Hall, 49, lifted his head, appeared to wince briefly and twitched his feet. He appeared to mumble to himself and twice he opened his mouth wide, as if he was yawning. Each time that was followed by short, seemingly labored, breaths. He then stopped breathing. Soon after, an official with a stethoscope came into the execution chamber to check for a heartbeat before Hall was officially declared dead.

Hall's attorneys also had sought to halt the execution over concerns that Hall, who was Black, was sentenced on the recommendation of an all-white jury. The Congressional Black Caucus asked Attorney General William Barr to stop it because the coronavirus "will make any scheduled execution a tinderbox for further outbreaks and exacerbate concerns over the possibility of miscarriage of justice," according to a letter to Barr.

Meanwhile, another judge ruled Thursday that the U.S. government must delay until next year the first execution of a female federal inmate in almost six decades after her attorneys contracted the coronavirus visiting her in prison. Lisa Montgomery had been scheduled to be put to death on Dec. 8.
Related listings
A more conservative Supreme Court appears unwilling to do what Republicans have long desired: kill off the Affordable Care Act, including its key protections for pre-existing health conditions and subsidized insurance premiums that affect tens of mil...

A German arrest order for two Panamanian lawyers whose firm was at the center of an international tax evasion scandal faces a substantial obstacle: Panama's constitution prohibits the extradition of its citizens.Juergen Mossack and Ramón...

If Congress confirms President Donald Trump's nominee to succeed Justice Ruth Bader Ginsburg, the Supreme Court would become more conservative, and also perhaps more ready to tackle certain hot-button issues like abortion and guns. Chief Justice John...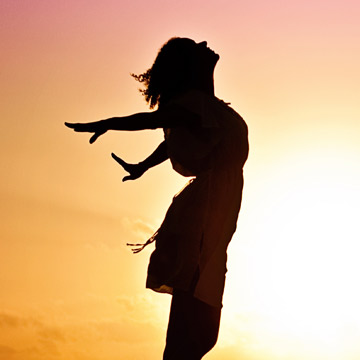 Is Now the Time to Really Call a Special Education Lawyer?
IDEA, FAPE, CHILD FIND and IEPs: The Individuals with Disabilities Education Act (IDEA) guarantees all children with disabilities to a free appropriate public education (FAPE). FAPE starts with a school's responsibility to identify that a child has a disability (Child Find) and create an Individualized Education Program (IEP) to suit the needs of the child. Parents need to be persistent, dedicated and above all else aware of the many services and accommodations that their child is entitled to under the law. As early as this point within your child's special education, many parents will often find themselves in the situation asking, "is now the time to really call a special education lawyer?" Here are a few things to consider when asking yourself that question.
Business News