Supreme Court blocks some redrawn North Carolina districts
Legal Events
The U.S. Supreme Court told North Carolina officials late Tuesday they must use some but not all of the state's legislative districts that other federal judges redrew for this year's elections.

The justices partially granted the request of Republican lawmakers who contend the House and Senate maps they voted for last summer were legal and didn't need to be altered.

A three-judge panel determined those GOP-approved boundaries contained racial bias left over from maps originally approved in 2011 and violated the state constitution. So the lower-court judges hired a special master who changed about two dozen districts in all. The judges approved them last month.

The Supreme Court's order means more than half of those districts redrawn by Stanford University law professor Nathaniel Persily will revert to their shapes from last summer. The order said House district changes made in the counties that include Charlotte and Raleigh because of state constitutional concerns are blocked while the full case is appealed, but changes made elsewhere to alleviate racial bias must be used.

The maps containing the partial changes will be used when candidate filing for all 170 General Assembly seats begins next Monday.

Boundaries approved by the General Assembly last August kept Republicans in a position to retain veto-proof majorities in the chambers, which has helped them advance their conservative-leaning agenda this decade. But Democrats are bolstered after successful elections in other states last year. Tuesday's ruling means Democrats could find it harder to win more House districts than they hoped.

Dozens of North Carolina voters originally were successful in overturning the 2011 districts as racial gerrymanders. They subsequently asked Chief Justice John Roberts, who receives appeals from the state, to allow the lower court's directive and require the changes approved by the three judges be used.

The Republicans' request was considered by the entire court and the order reflected division among the justices. Justices Clarence Thomas and Samuel Alito would have agreed to block all of the changes to the maps approved by the lower-court panel. Yet Justices Ruth Bader Ginsburg and Sonia Sotomayor would have denied the GOP's request entirely, according to the order.
Related listings
A court error publicly revealed the name of a man identified as a person of interest in the deadliest mass shooting in modern U.S. history.Clark County District Court Judge Elissa Cadish acknowledged that a member of her court staff failed to black o...

A law passed last year requires every judicial circuit in Illinois to have a veterans treatment court starting Jan. 1.The courts allow veterans who were honorably discharged to plead guilty to a crime in exchange for a probation sentence, The Chicago...

Thousands of protesters stood firm outside a Spanish court in Barcelona after night fell Thursday, continuing to shout demands for the release of a dozen regional officials arrested in connection with a planned vote on Catalan independence.Spanish au...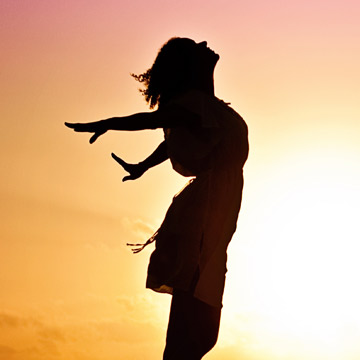 Is Now the Time to Really Call a Special Education Lawyer?
IDEA, FAPE, CHILD FIND and IEPs: The Individuals with Disabilities Education Act (IDEA) guarantees all children with disabilities to a free appropriate public education (FAPE). FAPE starts with a school's responsibility to identify that a child has a disability (Child Find) and create an Individualized Education Program (IEP) to suit the needs of the child. Parents need to be persistent, dedicated and above all else aware of the many services and accommodations that their child is entitled to under the law. As early as this point within your child's special education, many parents will often find themselves in the situation asking, "is now the time to really call a special education lawyer?" Here are a few things to consider when asking yourself that question.
Business News