Man denies kidnapping charge in alleged murder-for-hire plot
Legal Events
A Colorado man pleaded not guilty Thursday in federal court in Vermont to kidnapping a man who was later found shot to death in a snowbank in 2018 in what prosecutors allege is a murder-for-hire case stemming from a financial dispute.

Federal prosecutors say they believe Jerry Banks, 34, of Fort Garland, Colorado, killed Gregory Davis, 49, of Danville, Vermont, but he has not been charged in the killing. U.S. District Judge Geoffrey Crawford ordered Banks to remain detained until trial, noting the prosecutors' concerns about his risk of flight and safety risk to potential witnesses.

"Someone who would kill for money would likely kill or improperly influence a witness or otherwise seek to influence the course of a trial that would result in his life in prison," Paul Van de Graaf and Jonathan Ophardt, assistant U.S. attorneys for Vermont, wrote in their detention request. They said Banks has a history of living "off the grid" and no strong connection to Vermont or anywhere else in the country.

Banks' federal public defender, Mary Nerino, did not contest detention and would not comment on the charges after the arraignment.

Davis was abducted from his Danville, Vermont, home on Jan. 6, 2018, and found shot to death the next day in a snowbank on a back road in Barnet.

Prosecutors detailed the alleged conspiracy in a filing Monday in federal court in Las Vegas. They wrote that Davis had been threatening to go to the FBI with information that Serhat Gumrukcu, 39, an inventor and the co-founder of a Los Angeles-based biotechnology company, was defrauding Davis in a multimillion-dollar oil deal Gumrukcu and Gumrukcu's brother had entered into with Davis in 2015.

Gurumkcu was facing felony fraud charges in California in 2017 and was working on a deal that came together soon after Davis' death that gave him significant ownership stake in Enochian Bioscience.
Related listings
The 2nd U.S. Court of Appeals has denied a request by the New York Yankees to rehear the team's attempt to keep sealed a letter from baseball Commissioner Rob Manfred to general manager Brian Cashman detailing an investigation into sign stealin...

Environmental groups are renewing efforts to stop exploratory drilling by a Canadian mining company hoping to build a gold mine in Idaho west of Yellowstone National Park.The Idaho Conservation League and Greater Yellowstone Coalition, in documents f...

The Virginia Military Institute says it will change its student-run honor court to make it more fair to cadets as part of a response to a state-ordered investigation into racism and sexism at the school. VMI detailed the reforms in a progress report ...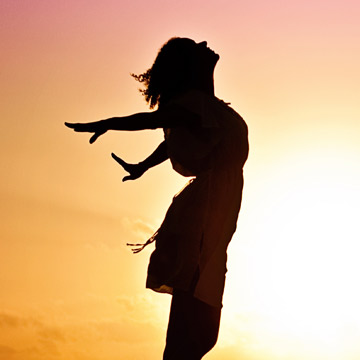 Forte Law Group is a trusted resource to protect your child's needs.
Based on the culmination of ongoing state, municipal and board of education budget cuts, coupled with school districts having to do more with less resources, the current climate within schools often dictates that you may require a special education attorney to achieve the best results when advocating for your child's right to a free appropriate public education. Coupled with increasing class sizes, your child may slip through the cracks within the school system itself and not be receiving an appropriate education with measurable goals and objectives.

A Connecticut Special Education Attorney Knows the Law

Often is the situation that there already exists a high level of frustration and contention between the family and school when special education and related services are not being appropriately delivered. Many times, the relationship between family and school results in an adversarial environment that is not conducive towards a team approach for the benefit of your child's needs.