Playboy model who shot nude of unwitting woman due in court
Lawyer Interviews
A Playboy centerfold who ignited a backlash of criticism when she secretly snapped a photo of a naked 71-year-old woman in a locker room and posted it online mocking the woman's body is expected to appear in court Wednesday to resolve a criminal charge.

Dani Mathers is planning to show up at a hearing in Los Angeles County Superior Court on a misdemeanor charge of invasion of privacy, her lawyer said.

Mathers, 30, has apologized for taking the photo at an LA Fitness club in July and posting it on Snapchat with the caption: "If I can't unsee this then you can't either."

The posting was accompanied by a selfie of Mathers in a tank top with her hand over her mouth as if she's gasping in horror.

The 2015 Playmate of the Year was roundly criticized for the so-called body shaming incident. Mathers said she intended to send the photo privately to a friend and accidentally posted it publicly.

Defense lawyer Dana Cole argued unsuccessfully that the charge should be dismissed because the woman in the photo can't easily be identified.

The victim, who has not been named, is expected to testify if the case goes to trial, said Rob Wilcox, a spokesman for the Los Angeles city attorney.

Cole said he's hoping to work out a settlement Wednesday. He said prosecutors want a guilty plea and community service on a highway crew. Wilcox said no plea deal has been offered.

Deputy City Attorney Chadd Kim did not return phone and email messages seeking comment, but in court papers said Mathers had shown no remorse and needed to face consequences for her "cruel and criminal act."

The defense has argued for a more lenient outcome, saying in court papers that Mathers has already lost modeling work and a job as a radio host. They have recommended she use her notoriety to bring attention to the issue of body shaming.
Related listings
Lawyer Interviews

04/16/2017

An Austrian court has found a former Croatian general guilty of embezzling millions of euros and sentenced him and an associate to two years in prison. The court in the southern city of Klagenfurt determined Wednesday that the ex-general, Vladimir Za...

Lawyer Interviews

01/02/2017

The Alabama Supreme Court has ruled that a woman can pursue a wrongful-death lawsuit against an obstetrician after a miscarriage when she was five to six weeks pregnant. Justices on Friday reversed a trial judge's order dismissing the wrongful-death ...

Lawyer Interviews

10/08/2016

A court in Moscow has ordered a leading independent newspaper to retract an article about a luxury yacht allegedly owned by the chief of Russia's top state-controlled oil company. retract The Basmanny District Court ruled Monday that the Novaya Gazet...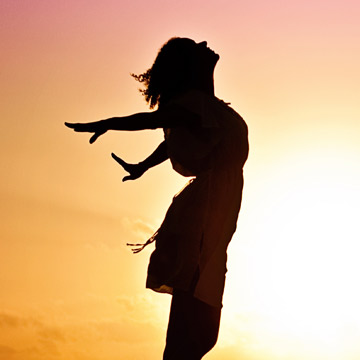 Forte Law Group is a trusted resource to protect your child's needs.
Based on the culmination of ongoing state, municipal and board of education budget cuts, coupled with school districts having to do more with less resources, the current climate within schools often dictates that you may require a special education attorney to achieve the best results when advocating for your child's right to a free appropriate public education. Coupled with increasing class sizes, your child may slip through the cracks within the school system itself and not be receiving an appropriate education with measurable goals and objectives.

A Connecticut Special Education Attorney Knows the Law

Often is the situation that there already exists a high level of frustration and contention between the family and school when special education and related services are not being appropriately delivered. Many times, the relationship between family and school results in an adversarial environment that is not conducive towards a team approach for the benefit of your child's needs.