Cosby defense team lobs attacks in court of public opinion
Law Firm News
Jurors weren't allowed to hear testimony that Bill Cosby's chief accuser was once hooked on hallucinogenic mushrooms or had her sights set on becoming a millionaire, but that hasn't stopped the defense from airing the explosive claims about Andrea Constand in the court of public opinion.

With Cosby's sexual assault retrial heading for deliberations this week, the 80-year-old comedian's lawyers and publicists are increasingly playing to an audience of millions, not just the 12 people deciding his fate.

They're hitting at Constand's credibility in the media with attacks that Judge Steven O'Neill is deeming too prejudicial or irrelevant for court, and they're holding daily press briefings portraying Cosby as the victim of an overzealous prosecutor and an unjust legal system.

Cosby spokesman Andrew Wyatt has decried Constand's allegations of drugging and molestation as "fantastical stories" and deemed District Attorney Kevin Steele an "extortionist" for spending taxpayer money on the case.

Lawyer Dennis McAndrews, who's been in court following the retrial, said prominent defendants like Cosby almost always play to the court of public opinion when there's no gag order, but that his team's approach hasn't been "particularly effective or convincing."

"It is so strident, and it is so hyperbolic, I think most people will turn it off," said McAndrews, who prosecuted chemical heir John E. du Pont for murder in 1997 and is not associated with either side in the Cosby case.

O'Neill is expected to rule Monday on what could be the Cosby team's last line of attack in the courtroom: whether jurors can hear deposition testimony that Cosby's lawyers say could have insights into what led Constand to accuse him.

Constand's confidante, Sheri Williams, gave the testimony as part of Constand's 2005 lawsuit against Cosby, which he wound up settling for nearly $3.4 million. Cosby's lawyers said that testimony is vital because Williams is not responding to subpoena attempts.
Related listings
Two Utah chains that sell flavor-shot-spiked "dirty sodas" have settled their court battle over the sugary concept that's grown increasingly profitable in a state where sugar is a common vice, according to court documents filed Tuesday.Soda shops Sod...

When Gov. Dannel P. Malloy makes his pick for the next Connecticut chief justice, the Democrat will have nominated six of the seven people serving on the state's highest court — a rare feat in the history of the governorship.Lawyers and other l...

A court in Russia's capital ruled Tuesday to extend the house arrest of a widely revered theater and film director.Kirill Serebrennikov was detained and put under house arrest in August in a criminal case that sent shockwaves across Russia's art comm...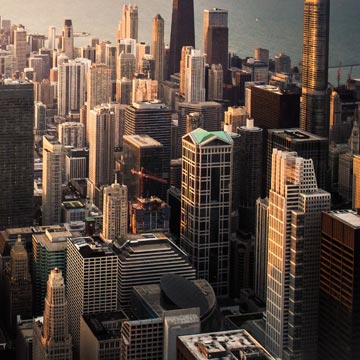 New Rochelle, New York Personal Injury Lawyers
If you or a loved one has been injured in an accident, contact Kommer, Bave & Ollman, LLP, in New Rochelle, New York, immediately. We can answer all your questions and work with you to determine if you have the grounds for a personal injury lawsuit. The attorneys at our firm are determined to resolve even the most difficult of cases. We will work closely with you to determine the best course of action to get your claim or case resolved in the most efficient way possible. We will fight for your right to compensation! No one should have to suffer a financial burden from the result of another person's carelessness. The attorneys at Kommer, Bave & Ollman, LLP will aggressively fight to ensure that justice is served on your behalf.
Business News