US revokes visa for International Court prosecutor Bensouda
Headline Legal News
The prosecutor of the International Criminal Court said Friday that her U.S. visa has been revoked, in what appears to a crackdown on the global tribunal by the Trump administration.

In a statement confirming the revocation, Prosecutor Fatou Bensouda's office stressed that she "has an independent and impartial mandate" under the court's founding treaty, the Rome Statute.

"The Prosecutor and her office will continue to undertake that statutory duty with utmost commitment and professionalism, without fear or favor," the statement said.

Bensouda's office said the revocation of her visa shouldn't affect her travel to the U.S. for meetings, including regular briefings at the U.N. Security Council. The U.S. has never been a member of the ICC, a court of last resort that prosecutes grave crimes only when other nations are unwilling or unable to bring suspects to justice.

Bensouda is expected to brief the U.N. Security Council next month on her investigations in Libya.

U.N. spokesman Stephane Dujarric said: "We expect the United States to live up to the agreement to allow for the travel of ICC staff members to do their work here at the United Nations."

The State Department confirmed the measure against Bensouda.

"In this case, where Prosecutor Bensouda has publicly stated that her visa has been revoked, we confirm that the Prosecutor's visa to the United States has been revoked," the department said.

It declined to discuss other cases but said "the United States will take the necessary steps to protect its sovereignty and to protect our people from unjust investigation and prosecution by the International Criminal Court."

U.S. Secretary of State Mike Pompeo said last month that Washington would revoke or deny visas to ICC staff seeking to investigate alleged war crimes and other abuses committed by U.S. forces in Afghanistan or elsewhere and may do the same with those who seek action against Israel.

The ICC prosecutor has a pending request to look into possible war crimes in Afghanistan that may involve Americans. The Palestinians have also asked the court to bring cases against Israel.

Pompeo said in March that his move was necessary to prevent the court from infringing on U.S. sovereignty by prosecuting American forces or allies for torture or other war crimes.

Bensouda asked last year to open an investigation into allegations of war crimes committed by Afghan national security forces, Taliban and Haqqani network militants, as well as U.S. forces and intelligence officials in Afghanistan since May 2003.

The request says there's information that members of the U.S. military and intelligence agencies "committed acts of torture, cruel treatment, outrages upon personal dignity, rape and sexual violence against conflict-related detainees in Afghanistan and other locations, principally in the 2003-2004 period."

The United States has never been a member of the Hague-based court, even though the Clinton administration in 2000 signed the Rome Statute that created it. However, he had reservations about the scope of the court's jurisdiction and never submitted it for ratification to the Senate.
Related listings
Headline Legal News

03/26/2019

An Australian appeals court on Friday dismissed a bullying case brought by an engineer who accused his former supervisor of repeatedly breaking wind toward him.The Victoria state Court of Appeal upheld a Supreme Court judge's ruling that even if engi...

Headline Legal News

03/23/2019

An environmental group is taking its battle against an oil refinery being developed near Theodore Roosevelt National Park to the North Dakota Supreme Court.The National Parks Conservation Association argued in its Wednesday filing that an air quality...

Headline Legal News

02/26/2019

The Arizona Supreme Court on Monday upheld a car rental tax surcharge that's imposed in Maricopa County to pay for building a professional football stadium and other sports and recreational facilities, marking the second time an appeals court h...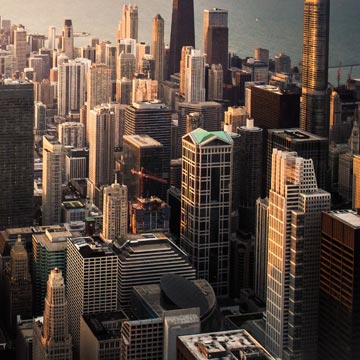 New Rochelle, New York Personal Injury Lawyers
If you or a loved one has been injured in an accident, contact Kommer, Bave & Ollman, LLP, in New Rochelle, New York, immediately. We can answer all your questions and work with you to determine if you have the grounds for a personal injury lawsuit. The attorneys at our firm are determined to resolve even the most difficult of cases. We will work closely with you to determine the best course of action to get your claim or case resolved in the most efficient way possible. We will fight for your right to compensation! No one should have to suffer a financial burden from the result of another person's carelessness. The attorneys at Kommer, Bave & Ollman, LLP will aggressively fight to ensure that justice is served on your behalf.
Business News