Supreme Court Notebook: Roberts pays tribute to Breyer
Headline Legal News
The fertile mind of Justice Stephen Breyer has conjured a stream of hypothetical questions through the years that have, in the words of a colleague, "befuddled" lawyers and justices alike.

Breyer, 83, seemed a bit subdued as he sat through the last of more than 2,000 arguments Wednesday in which he has taken part during 28 years on the high court. His wife, Joanna, also was in the courtroom.

But at the end of the case about Oklahoma's authority to prosecute people accused of crimes on Native American lands, an emotional Chief Justice John Roberts paid tribute to Breyer for his prowess during arguments.

"For 28 years, this has been his arena for remarks profound and moving, questions challenging and insightful, and hypotheticals downright silly," Roberts said.

A day earlier, Breyer provided only the most recent example, inventing a prison inmate named John the Tigerman in a case involving transporting an inmate for a medical test. Breyer called him "the most dangerous prisoner they have ever discovered."

Just since Breyer announced in late January that he was retiring, he has asked lawyers to answer questions involving spiders, muskrats and "4-foot-long cigars smoked through hookahs" — none of which, it's fair to say, had any actual links to the cases at hand.

Breyer once granted an interview to The Associated Press in which he acknowledged that his questions sometimes stretch the bounds of credulity.
Related listings
Headline Legal News

04/23/2022

A judge in Phoenix has dismissed lawsuits seeking to disqualify three Republican lawmakers from this year's ballot because they participated in or helped organize the Jan. 6, 2021, rally in Washington that led to an unprecedented attack on Cong...

Headline Legal News

03/29/2022

A judge on Tuesday dismissed a motion to declare a Tennessee death row inmate intellectually disabled, a move that would have prohibited his upcoming execution.Senior Judge Walter Kurtz wrote that federal courts had previously determined Byron Black ...

Headline Legal News

03/07/2022

A defendant accused of fatally shooting a man because he didn't want to pay him for a drug deal pleaded not guilty in Brown County Circuit Court Monday. Pedro Santiago-Marquez is charged with first-degree intentional homicide and being party to...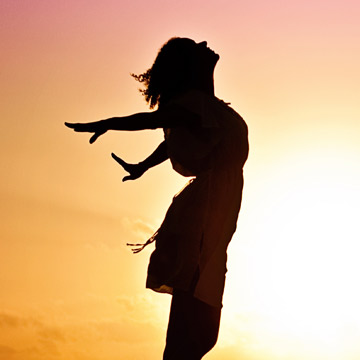 Forte Law Group is a trusted resource to protect your child's needs.
Based on the culmination of ongoing state, municipal and board of education budget cuts, coupled with school districts having to do more with less resources, the current climate within schools often dictates that you may require a special education attorney to achieve the best results when advocating for your child's right to a free appropriate public education. Coupled with increasing class sizes, your child may slip through the cracks within the school system itself and not be receiving an appropriate education with measurable goals and objectives.

A Connecticut Special Education Attorney Knows the Law

Often is the situation that there already exists a high level of frustration and contention between the family and school when special education and related services are not being appropriately delivered. Many times, the relationship between family and school results in an adversarial environment that is not conducive towards a team approach for the benefit of your child's needs.