Executive gets 15 months in prison in doomed nuclear project
Headline Legal News
A former executive utility who gave rosy projections on the progress of two nuclear power plants in South Carolina while they were hopelessly behind will spend 15 months in prison for the doomed project that cost ratepayers billions of dollars.

Ex-SCANA Corp. Executive Vice President Stephen Byrne apologized in court Wednesday, saying he thinks about how he let down customers, shareholders, employees, taxpayers and his family almost every day.

The two nuclear plants, which never generated a watt of power despite $9 billion of investment, were supposed to be "the crowning achievement of my life," Byrne said. "But I failed."

Byrne is the second SCANA executive to head to prison for the nuclear debacle. Former CEO Kevin Marsh was sentenced to two years in prison in October 2021 and released earlier in March after serving about 17 months.

Two executives at Westinghouse, which was contracted to build the reactors, are also charged. Carl Churchman, who was the company's top official at the Fairfield County construction site at V.C. Summer, pleaded guilty to perjury and is awaiting sentencing. Former Westinghouse senior vice president Jeff Benjamin faces 16 charges. His trial is scheduled for October.

Both defense lawyers and prosecutors agreed to delay Byrne's prison sentence until he testifies at Benjamin's trial to make sure he is honest and helpful.

But that isn't in doubt. Prosecutors said Byrne was the first executive to come to investigators after the project was abandoned in July 2017. His careful notes taken in every meeting of who spoke and what was said saved the government years of work unraveling the lies, prosecutor Winston Holliday said.
Related listings
Headline Legal News

03/12/2023

Newly released video in Oregon shows a defendant escaping from courthouse seconds after sheriff's deputies remove his shackles.The defendant Edi Villalobos Jr. was appearing in court in the Portland suburb of Hillsboro on Feb. 27 for jury selec...

Headline Legal News

03/03/2023

Arizona Gov. Katie Hobbs says corrections officials will not carry out an execution even though the state Supreme Court scheduled it over the objections of the state's new attorney general.The Democratic governor's vow not to execute Aaro...

Headline Legal News

02/16/2023

A Pakistani court on Wednesday acquitted the parents of an exiled female human rights activist, a defense lawyer said, three years after the couple was arrested on charges of terror financing and sedition.The 2019 arrests of Gulalai Ismail's pa...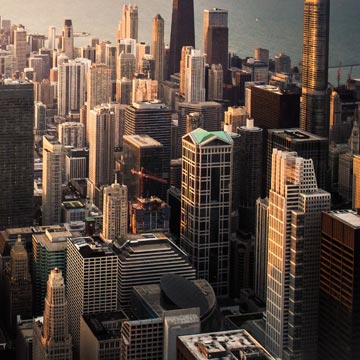 Victorville CA DUI Lawyers - Drunk Driving Defense Attorney
If you fail a sobriety test or have a blood alcohol level above 0.8%, you are considered to be driving under the influence in which you will be arrested. During this time you will be read your Miranda rights and it is crucial to exercise your right to remain silent. As they say, "anything you say can and will be held against you in court." The courtroom takes no mercy on drunk drivers and any statement you make during your arrest will only damage your case. The charges you are facing for a DUI range from fines, a 12-month suspension on your license and worst-case scenario, prison time. Your attorney will be able to analyze your situation to decide the best way to go about your case. Our Victorville CA DUI Lawyers attorneys know the tricky ways to challenge all of the DUI tests and know how to claim improper collection of evidence. We will be able to negotiate on your behalf and free you from charges and help you keep your drivers license. The DUI process can last up to several months, we can make this process easier on you.