Court blocks 'millionaire tax' question from state ballot
Headline Legal News
Massachusetts' highest court on Monday struck down a proposed "millionaire tax" ballot question, blocking it from going before state voters in November and ending advocates' hopes for generating some $2 billion in additional revenue for education and transportation.

The Supreme Judicial Court, in a 5-2 ruling, said the initiative petition should not have been certified by Democratic Attorney General Maura Healey because it violated the "relatedness" clause of the state constitution that prohibits ballot questions from mingling unrelated subjects — in this case, taxing and spending.

The proposed constitutional amendment — referred to by its proponents as the "Fair Share Amendment," would have imposed a surtax of 4 percent on any portion of an individual's annual income that exceeds $1 million. The measure called for revenues from the tax to be earmarked for transportation and education.

Writing for the majority, Associate Justice Frank Gaziano said a voter who supported the surtax but opposed earmarking the funds for a specific purpose would be left "in the untenable position of choosing which issue to support and which must be disregarded."

The justices offered hypothetical examples of voters who might support spending on one priority but not the other, such as a subway commuter with no school-age children.

The measure had been poised to reach voters in November after receiving sufficient support from the Legislature in successive two-year sessions. But several business groups, including the Massachusetts High Technology Council and Associated Industries of Massachusetts, sued to block it.

The court's ruling was a devastating blow for Raise Up Massachusetts, a coalition of labor unions, community and religious organizations that collected more than 150,000 signatures in support of the millionaire tax.


Related listings
Headline Legal News

05/22/2018

Trump administration attorneys defended the disputed Keystone XL oil sands pipeline in federal court on Thursday against environmentalists and Native American groups that want to derail the project.President Barack Obama rejected the 1,179-mile (1,80...

Headline Legal News

10/18/2017

Ohioans lost the right Friday to appeal disputed tax decisions directly to the state's high court, a scarcely debated policy change that critics say will have sweeping consequences for businesses, individuals and governments.The Ohio Supreme Co...

Headline Legal News

08/31/2017

Jerusalem residents woke to discover a surprising spectacle outside the country's Supreme Court — a golden statue of the court's president put up in protest by members of a religious nationalist group. Police quickly removed the statue of Miram Naor,...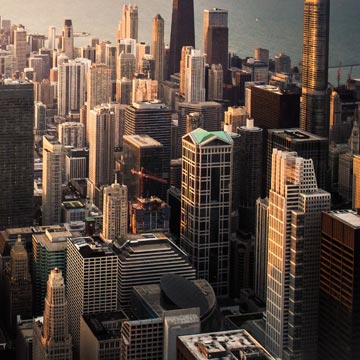 New Rochelle, New York Personal Injury Lawyers
If you or a loved one has been injured in an accident, contact Kommer, Bave & Ollman, LLP, in New Rochelle, New York, immediately. We can answer all your questions and work with you to determine if you have the grounds for a personal injury lawsuit. The attorneys at our firm are determined to resolve even the most difficult of cases. We will work closely with you to determine the best course of action to get your claim or case resolved in the most efficient way possible. We will fight for your right to compensation! No one should have to suffer a financial burden from the result of another person's carelessness. The attorneys at Kommer, Bave & Ollman, LLP will aggressively fight to ensure that justice is served on your behalf.
Business News