Appellate court arguments set for Charleston church shooter
Headline Legal News
Attorneys for the man sentenced to federal death row for the racist slayings of nine members of a Black South Carolina congregation are set to formally argue that his conviction and death sentence should be overturned.

Oral arguments have been set for May 25 before the 4th U.S. Circuit Court of Appeals in the case of Dylann Roof, according to federal court records.

In 2017, Roof became the first person in the U.S. sentenced to death for a federal hate crime. Authorities have said Roof opened fire during the closing prayer of a 2015 Bible study session at Mother Emanuel AME Church in Charleston, raining down dozens of bullets on those assembled.

Serving as his own attorney in the sentencing phase of his trial, the self-avowed white supremacist neither fought for his life nor explained his actions, remorse, saying only that "anyone who hates anything in their mind has a good reason for it."

Roof's 2017 appeal to the 4th Circuit came as no surprise, as transcripts of hearings to determine his trial competency revealed that Roof told his lawyers he'd seek appeals to drag his case out as long as he could. With the passage of time, Roof explained, he expected white supremacists to take over the U.S., pardon him for the killings and make him governor of South Carolina.

Following his federal death penalty trial, Roof was given nine consecutive life sentences after he pleaded guilty in 2017 to state murder charges, leaving him to await execution in a federal prison and sparing his victims and their families the burden of a second trial.

After that sentencing, Solicitor Scarlett Wilson ? who had also been pursuing the death penalty ? called the deal "an insurance policy for the federal conviction," ensuring that Roof would spend the rest of his life in prison, should the federal sentence not stand.

Wilson also said that she felt more confident a federal death sentence would be carried out under the newly minted Trump administration that it would have been under a Democratic one. At the time, there was anticipation that then-President Donald Trump might swiftly resume federal executions, following cessation of the practice under several several previous administrations.

Trump's decision to reinstate federal executions didn't come until 2020, however, when his Justice Department ended a 17-year hiatus, going on to oversee a total of 13 federal executions. Due to his remaining appeals, Roof's case was not eligible for execution at that time.
Related listings
Headline Legal News

03/21/2021

Israel on Sunday revoked the VIP permit of the Palestinian foreign minister after he returned to the West Bank from a trip to the International Criminal Court in the Hague, Israeli and Palestinian officials confirmed.The move appeared to be Israeli r...

Headline Legal News

02/22/2021

The New Hampshire House can proceed with in-person sessions this week without providing remote access to medically vulnerable lawmakers, a federal judge ruled Monday.Seven Democratic lawmakers sued Republican House Speaker Sherm Packard last week arg...

Headline Legal News

02/18/2021

Planned Parenthood was filing a lawsuit Thursday against a bill that would ban most abortions in South Carolina, effectively stopping the measure from going into effect even as the governor was scheduled to sign it into law at a public statehouse cer...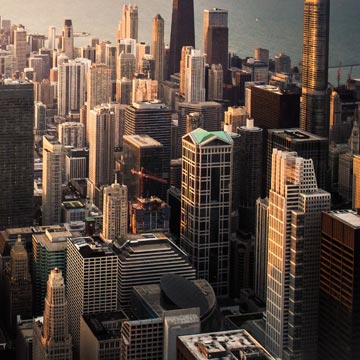 New Rochelle, New York Personal Injury Lawyers
If you or a loved one has been injured in an accident, contact Kommer, Bave & Ollman, LLP, in New Rochelle, New York, immediately. We can answer all your questions and work with you to determine if you have the grounds for a personal injury lawsuit. The attorneys at our firm are determined to resolve even the most difficult of cases. We will work closely with you to determine the best course of action to get your claim or case resolved in the most efficient way possible. We will fight for your right to compensation! No one should have to suffer a financial burden from the result of another person's carelessness. The attorneys at Kommer, Bave & Ollman, LLP will aggressively fight to ensure that justice is served on your behalf.
Business News