Court: S.Korea must allow alternative for military objectors
Ethics
South Korea's Constitutional Court ruled Thursday that the country must allow alternative social service for people who conscientiously object to military service, which is currently mandatory for able-bodied males.

The ruling requires the government to introduce alternative service by the end of 2019. It was hailed by activists as a breakthrough that advances individual rights and freedom of thought.

It is also likely to trigger a heated debate in a country which maintains a huge military to counter North Korea threats, and where many have accused conscientious objectors of attempting to evade the draft.

Hundreds of conscientious objectors are imprisoned in South Korea each year, serving terms of 18 months or longer. Most are Jehovah's Witnesses who refuse to serve in the military on religious grounds.

"Too many people have been forced to choose between prison and the military, and when they choose prison, a term of 1 1/2 years has been almost automatic," said Lim Jae-sung, a human rights lawyer who has represented contentious objectors. "This is great news for those who are currently on trial or will conscientiously object to military service in the future as we probably won't be marching them straight to jail."

The court said the current law, which does not permit alternative service, is unconstitutional because it infringes excessively on individual rights.

The court acknowledged that conscientious objectors experience "enormous disadvantages" in addition to their prison terms, including restrictions in public sector employment, maintaining business licenses and social stigma.
Related listings
Vice President Mike Pence says "now the ball is in the Senate's court," after the House voted Thursday to approve a $1.5 trillion overhaul of the nation's tax code.At the Tax Foundation's 80th annual dinner in Washington, Pence said, "The next few we...

The New Jersey Supreme Court has reversed a decades-old law in a landmark decision that makes the child the focus of divorce relocation proceedings. The law centers on divorced parents who want to leave New Jersey with the child against the other par...

A Vietnamese court on Tuesday sentenced an activist to nine years in prison on charges of producing videos that defamed the country's leadership, in the latest crackdown on dissent. Tran Thi Nga was convicted of spreading propaganda against the state...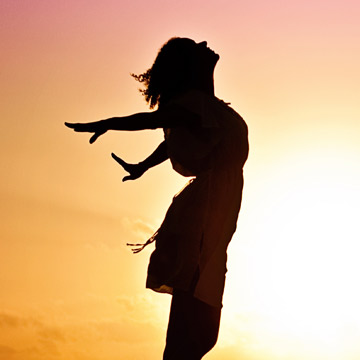 Is Now the Time to Really Call a Special Education Lawyer?
IDEA, FAPE, CHILD FIND and IEPs: The Individuals with Disabilities Education Act (IDEA) guarantees all children with disabilities to a free appropriate public education (FAPE). FAPE starts with a school's responsibility to identify that a child has a disability (Child Find) and create an Individualized Education Program (IEP) to suit the needs of the child. Parents need to be persistent, dedicated and above all else aware of the many services and accommodations that their child is entitled to under the law. As early as this point within your child's special education, many parents will often find themselves in the situation asking, "is now the time to really call a special education lawyer?" Here are a few things to consider when asking yourself that question.
Business News