Court nixes South Carolina's lifelong sex offender registry
Court Watch
South Carolina's Supreme Court ruled on Wednesday that a state law requiring sex offenders to register for life, without prior judicial review, is unconstitutional.

In a unanimous ruling, justices wrote that "requirement that sex offenders must register for life without any opportunity for judicial review violates due process because it is arbitrary and cannot be deemed rationally related to the General Assembly's stated purpose of protecting the public from those with a high risk of re-offending."

Justices set a 12-month timeline to implement the ruling, to give state lawmakers time to "correct the deficiency in the statute regarding judicial review."

The case stems from a lawsuit originally brought by Dennis Powell, who was arrested in 2008 for criminal solicitation of a minor after authorities said he had graphic online conversations with someone he thought was a 12-year-old girl, but who was actually an undercover officer.

After pleading guilty, Powell was sentenced to two years in prison and ordered to register as a sex offender, which South Carolina's statute mandates as a lifelong situation.

South Carolina's sex offender statute requires biannual registration, in-person at a sheriff's office, but provides for no periodic review by a judge, a situation the Supreme Court called "the most stringent in the country."

"The lifetime inclusion of individuals who have a low risk of re-offending renders the registry over-inclusive and dilutes its utility by creating an ever-growing list of registrants that is less effective at protecting the public and meeting the needs of law enforcement," justices wrote. "There is no evidence in the record that current statistics indicate all sex offenders generally pose a high risk of re-offending."

The court ruled that Powell should be immediately removed from the state's sex offender registry. Powell had also challenged a portion of the statute that permits the registry to be published online, which the court upheld.

Attorneys for both Powell and the State Law Enforcement Division did not immediately return text messages seeking comment on the ruling.
Related listings
A judge has ruled that one of two Oregon brothers accused in the insurrection at the U.S. Capitol will be released from custody Friday to a third-party guardian, where he will be on home detention and GPS monitoring pending his trial. U.S. District J...

Hawaii Chief Justice Mark Recktenwald has announced an order to postpone all state court trials amid the coronavirus pandemic, the state Judiciary said.The order states all state trials in civil, criminal and family courts be postponed until May 29 o...

Israel's Supreme Court has ruled that five critically ill women from Gaza may enter Israel for urgent medical treatment despite a government decision preventing relatives of Hamas members from doing so.The five women appealed to the court last month ...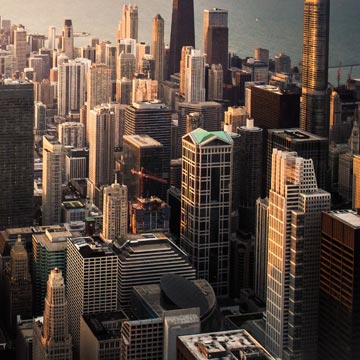 Victorville CA DUI Lawyers - Drunk Driving Defense Attorney
If you fail a sobriety test or have a blood alcohol level above 0.8%, you are considered to be driving under the influence in which you will be arrested. During this time you will be read your Miranda rights and it is crucial to exercise your right to remain silent. As they say, "anything you say can and will be held against you in court." The courtroom takes no mercy on drunk drivers and any statement you make during your arrest will only damage your case. The charges you are facing for a DUI range from fines, a 12-month suspension on your license and worst-case scenario, prison time. Your attorney will be able to analyze your situation to decide the best way to go about your case. Our Victorville CA DUI Lawyers attorneys know the tricky ways to challenge all of the DUI tests and know how to claim improper collection of evidence. We will be able to negotiate on your behalf and free you from charges and help you keep your drivers license. The DUI process can last up to several months, we can make this process easier on you.