South Africa's ex-president should be jailed, argues lawyer
Breaking Legal News
Lawyers for a commission investigating corruption in South Africa have asked the country's highest court to jail former president Jacob Zuma for two years for failing to cooperate with its probe.

The commission of inquiry into high-level graft, chaired by Deputy Chief Justice Raymond Zondo, is probing wide-ranging allegations of corruption during Zuma's tenure as head of state from 2009 to 2018.

Zuma, who has been implicated by several witnesses, has refused to testify and has accused Zondo of bias. Zuma has publicly said he will not appear before the commission despite an order for him to do so by the country's highest court. He said he is prepared to go to jail over the matter, in an outspoken statement issued publicly.

For this contempt of court, Zuma should be convicted and sentenced to two years in prison, Tembeka Nqcukaitobi, a lawyer for the commission, argued Thursday at the Constitutional Court.

Any lesser penalty for Zuma would minimize the seriousness of his defiance of the country's apex court and would encourage others to do the same, said the lawyer. As a former head of state, Zuma has a duty to abide by the constitution, said Nqcukaitobi.

The judges of the constitutional court said they will deliberate on the matter and deliver a decision, but they did not specify when.

Among allegations against Zuma are claims that he allowed members of the Gupta family to influence his cabinet appointments and the awarding of lucrative state contracts to their businesses. Members of the Gupta family have since fled the country to Dubai and have not agreed to appear before the commission. Zuma is already facing corruption charges in a separate matter.

Zuma's open defiance of the commission has created a political problem for President Cyril Ramaphosa who is under pressure to take tough action against corruption.

But the ruling party, the African National Congress, is divided over how to respond to the widespread allegations of corruption. Zuma retains support from about half of the party including several influential members who are opposed to Ramaphosa. They don't want to see firm action against Zuma or other party members accused of corruption.

About 20 of Zuma's supporters braved rain in Johannesburg on Thursday to demonstrate in front of the Constitutional Court to show their unwavering support for him. More than 30 others demonstrated against Zuma, urging the court to take strong measures against corruption. This week, the commission announced that Ramaphosa will testify in April.
Related listings
Breaking Legal News

08/01/2020

Four Oklahoma tribes are asking a federal court to void gambling compacts between the state of Oklahoma and two other tribes ? agreements that the Oklahoma State Supreme Court recently invalidated.The Cherokee, Chickasaw, Choctaw and Citizen Potawato...

Breaking Legal News

02/01/2019

A man accused of kidnapping a 13-year-old Wisconsin girl and killing her parents is scheduled to appear in court Wednesday for a preliminary hearing.Jake Patterson, 21, is accused of killing James and Denise Closs on Oct. 15 and kidnapping their daug...

Breaking Legal News

09/12/2018

The Indiana Supreme Court is preparing to review the constitutionality of a 2015 state law targeting the city of Hammond's rental registration revenue.The (Northwest Indiana) Times reports that the state's high court will hear oral arguments Thursday...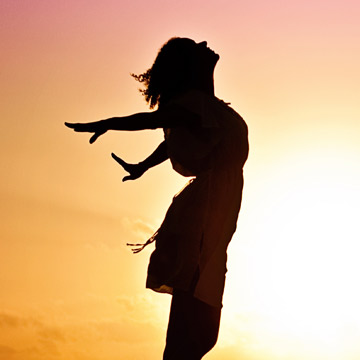 Forte Law Group is a trusted resource to protect your child's needs.
Based on the culmination of ongoing state, municipal and board of education budget cuts, coupled with school districts having to do more with less resources, the current climate within schools often dictates that you may require a special education attorney to achieve the best results when advocating for your child's right to a free appropriate public education. Coupled with increasing class sizes, your child may slip through the cracks within the school system itself and not be receiving an appropriate education with measurable goals and objectives.

A Connecticut Special Education Attorney Knows the Law

Often is the situation that there already exists a high level of frustration and contention between the family and school when special education and related services are not being appropriately delivered. Many times, the relationship between family and school results in an adversarial environment that is not conducive towards a team approach for the benefit of your child's needs.